What's On This Autumn?


Half Term and Halloween Ideas


What's Sophia's Diary's top pick for that special Family Treat for Halloween? Berrry Bouquet's beautifully presented, very yummy and relatively healthy… Chocolate coated Strawberries! We were so delighted with our box! They were beautifully presented and something more original! They are a great gift to take to friends / relatives too. And a lot healthier than sweets and cakes! Thank you so much. Check out her page and send her a DM to order your box in time for Halloween or check out all her other creations including strawberry bouquets with roses.Instagram: https://instagram.com/berrrybouquets?utm_medium=copy_link






Last few spaces available for Baby Pumpkin weekend special!
We will have amazing baby-friendly bonfire, bouncing pumpkins, a magical pumpkin patch and much, much more! Each booking includes up to 2 adults and 1 baby. Suitable for little ones from 0 to 12 months.
Classes are taking place on:
Saturday, 23rd October at CUFOS, N10 in Muswell Hill (next to Alexandra Palace).
&
Saturday, 30th October at the Quaker Meeting House in North Finchley, N12
It's a lovely family event for both parents to spend some quality time with baby.
Dressing up is optional but highly encouraged.
To book, visit www.babysensory.com/muswell-hill
Sophia's Diary is delighted to welcome Super Artstars! They are bringing art and craft classes for babies & toddlers. Classes are full of creative, colourful messy play and imaginative, sensory fun!https://www.sophias-diary.com/…/listings/super-artstars/
Sophia's Diary is delighted to welcome Rainbow creative learning centre
Based in New Southgate, they they have a Soft play and Playroom for kids under 6.
They also have
• Themed Birthday Parties
• Art and Craft for toddlers
• Cafe
Please check them out:
Wild Life Live
As well as our usual Monday and Friday morning outdoor, music, minibeasts, interactive storytelling, puppets, bubbles and bugs 🐛!!! at Lewis of London ice cream farm – this week we're roaming WILD to share some fun with the Bush Hill Park brigade – so do contact the lovely people at The Secret Garden if you want to book for tomorrow or drop in or book or find out more at Wildlifelive.co.uk for Friday & Monday! Either way – can't wait to see you and your smalls ( little people that is – not yer undies !!!!)
diddi dance
They have spaces at
Highlands Village Hall- Tuesday 1pm and Saturday 11am
St Michael's and All Angels Enfield-Friday 10am
Elm Court Potters Bar- Friday 10am
To book a trial email us at constantina.menezes@diddidance.com
Culture Palace
Culture Palace Dugdale Centre is looking great!
Packed with activities, arts and crafts workshops, poetry, music and En Food café serving locally sourced and sustainable food.
For more info visit: www.dugdalecentre.co.uk/culture-palace/
Market Magpies
Market Magpies are pleased to be running a Spooky Halloween Weekend mini market at the Jolly Butchers Pub.
There will be drink, food, entertainment, home and gift, craft stalls, Face painting, raffle and lots more.
Come along and support local businesses and join in the spooky spectacular sideshows
https://facebook.com/events/s/spooky-halloween-weekend/546160483341303/
Little Voices
We can't believe it's nearly OCTOBER! Have you made plans for HALF TERM yet?
We had loads and loads and ABSOLUTELY LOADS OF FUN at the THEATRE WEEKS during the summer holiday. Here we come again… roll on… OCTOBER HALF TERM THEATRE WEEK @ LITTLE VOICES
Sign up here
Sing and Sign
Calling all babies 0-18 months Discover the magic of baby signing in our Sing and Sign classes.
Make friends
Have fun
Sing – yay! (as loudly as you like!)
Help your baby communicate before speech fully develops
We use signs and gestures which are as easy as waving hello and goodbye, and we teach through songs, rhymes and games.
In a small and friendly group we will cover a new theme each week and learn songs, games and signs developed by speech and language specialists to encourage early bonding and communication. Learning is fun at Sing and Sign
With 2 age appropriate courses to choose from;
Babes (0 – 6 months)
Stage 1 (6 – 14 months)
Sing and Sign is proud to be experts in early communication for over 21 years, and was developed with the help of speech and language therapists.
Secure your place now and find out what your baby wants to tell you!
Asterakia Halloween Party
Come and join us for Halloween Themed Party ! 80 minutes full of music, drama, movement and art and crafts! For bookings please click the link below:
https://www.eventbrite.co.uk/e/asterakia-halloween-event-tickets-174658587537?fbclid=IwAR0k7PMSIx5jWVOY53eHDH6fqbGKpNh1GPo3EuK2uIuERwb5mCG8Icsb9Vk
Stage Makers Academy
Got a budding star at home and interested in trying out acting?
We offer a Free First Trial for our Saturday or Tuesday classes
Get in touch today for spaces to trial!
How to book
07545908345
Powerleague Enfield
Kids' Football Parties available at Enfield Powerleague!!! Celebrate with fun and games on either and indoor or outdoor football pitch for your budding young ballers. Book now! https://www.powerleague.co.uk/kids/kids-parties
Halloween Fundraiser for The Little Things UK, Saturday October 30th
https://facebook.com/events/s/halloween-party-third-birthday/573529084070357/
World End Productions
Worlds End Productions London provide top class LAMDA tuition and exam preparation in Enfield/Winchmore Hill.
WE tutor all ages at levels 1 to 8 for;
* Solo Acting
* Combined Acting
* Speaking in Public
* Speaking Verse and Prose
Our tutors are fully qualified and experienced with a 100% pass rate. In fact, the vast majority of our students pass with Distinction.
LAMDA exams are globally recognised qualifications. At Level 3 (grades 6-8) LAMDA exams carry UCAS points. Taking the exams helps to build skills as well as confidence and self esteem.
Want to know more? Why not join us for our free trail lesson this Saturday afternoon, 18th September at 1:30 (booking required).
Email will@weproductions.co.uk or call 07938 492797 for more information.
Lumia Dance
Come and join the Lumia Dance family, our doors are wide open! Accepting new students until October 15th
Zebra's Fundraiser
Autumn is officially here and at Zebras we are pleased to share with you the first of our exciting activities coming up!
This year we have our fantastic new hub open and ready for children with SEND and their families to enjoy! On Saturday 30th October we are offering free pumpkin carving for children. All kiddies will receive a pumpkin to carve and a chance to create some spooky designs. They will also be given some ghoulish treats to take home too!
So why not join us and book your slot today!
To book your time slot and for more info please email Harry our Office Manager at zebrascharityom@outlook.com
New Group Alert! The Play and Learn Club
We visited this exciting new group on Tuesday 21st September at Edmonton County Primary School!
Sophia's Diary's verdict… we absolutely lovely it. Suitable for toddlers and preschoolers, they will enjoy the messy play, sensory activities and outdoor space.
There is plenty to do and everything is clean and fun!
Enjoy and make memories
Time for Change Kids Halloween Party
Tickets are now on sale for the family Halloween party at Winchmore Hill Sports Club via eventbrite!
Empire Cheerleading Academy
Did you know that we have a variety of classes for all different age groups!
Look how diverse our team is! We love working with them all!
Our programme builds core skills in cheerleading stunts, gymnastics, dance and performance skills; as well as promoting life skills such a teamwork, friendship, dedication and commitment, confidence, tolerance, respect and trust.
Book a trial hello@empirecheerleadingacademy.com
07930077639
www.empirecheerleadingacademy.com


NLSDA are back
WE ARE BACK
We have a variety of classes for different age groups. Please get in touch by DM or email if you would like to book a trial
Sport 4 Kids October Camps
OCTOBER CAMPS!
We are very excited to share with you our fun packed timetable of activities.
Secure your child's place now with our limited time offer of 15% off. Use code:EARLYBIRDENF
Book Now:
Coppetts Wood School: https://sport4kids.biz/…/barnet-coppetts-wood-primary…/
De Bohun Primary School: https://sport4kids.biz/camp-venues/southgate-activity-camp/
Girls Brigade
Places available for our girls brigade group.
Monday nights 6.30pm to 8pm. For fun, Encouragement and life lessons.
At Totteridge Road Baptist Church enfield EN3 6NH
Caterpillar Music
Half termly bookings (7 weeks)can be made on the website https://caterpillarmusic.com/class-leaders/anita-anand/
Any single available spaces will be released on Happity https://www.happity.co.uk/caterpillar-music/north-west-london
Athena North London
Athena's meetings for October are now available to book.
Now is a good time to join if you have been thinking about joining our #Athena family, I would love to welcome you.
We offer a one-seat per profession policy, so rest assured there will be no competition.
Contact Sophie for more information.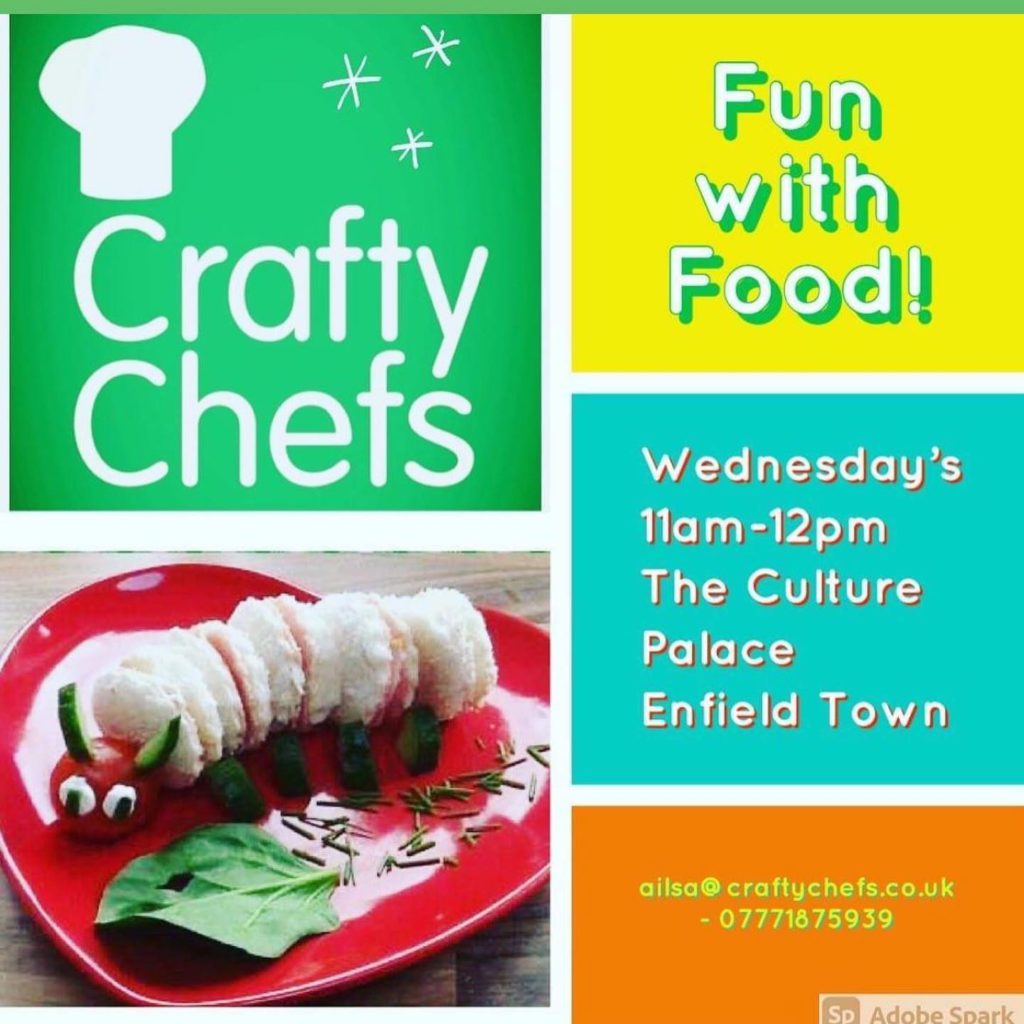 Sole D'oro
Check out our review for this beautiful restaurant in Palmers Green! Quote SophiasDiary when visiting for 10% off