Splash Park; Longbridge Road Inside Barking Park IG11 8SS
For a splashtastic day out why not head to Splash Park. Kids are welcomed with different levels of fountain features ready for a fun way to cool your little ones down! If you decide to visit during the summer holidays, then there will be extra activities like walk on water balls and pedal boats (From 11th June). Get your tickets and tokens here; https://splashparkbarking.co.uk/#tickets
Kensington Memorial Park; St Mark's Rd, London W10 6BZ – Kensington Memorial Park | Royal Borough of Kensington and Chelsea (rbkc.gov.uk)
Looking for a fun way to keep the kids cool this summer? Why not head on over to Kensington Memorial Park's water play area! It's open in 2-hour intervals throughout the day for you to enjoy! Check out the timeslots below.
The session times will be as follows except Tuesdays when we open later at 12pm:
Mon, Wed, Thurs, Fri, Sat, Sun; Tue;
Session 1 10:30 to 12:30 Session 1 12:00 to 13:30
Session 2 13.00 to 15:00 Session 2 14:00 to 15:30
Session 3 15:30 to 17:30 Session 3 16:00 to 17:30
Elephant Springs; 21 Ash Ave, Elephant Park, London SE17 1FR – Introducing Elephant Springs | Elephant Park
Open daily from 10 am – 6 pm this urban oasis is the perfect place for the adults to relax and the kids to cool off, have fun and have a splash! There's something here for the whole family from relaxing hammocks for the adults. water features throughout the park for the kids to play in and there's plenty of shops and restaurants nearby to refuel!
Parliament Hill Playground and Paddling Pool; Nassington Rd, London NW3 2TX – Parliament Hill playground and paddling pool – City of London
Open from 10am-5:30pm Parliament Hill Playground and paddling pool is the perfect way to burn off some energy in the hot summer sun! The playground is perfect for those under 12 with an array of swings, slides roundabout and a sand pit all while the pool itself is catered for those under 10 years and is available from Late May – 1st week of September.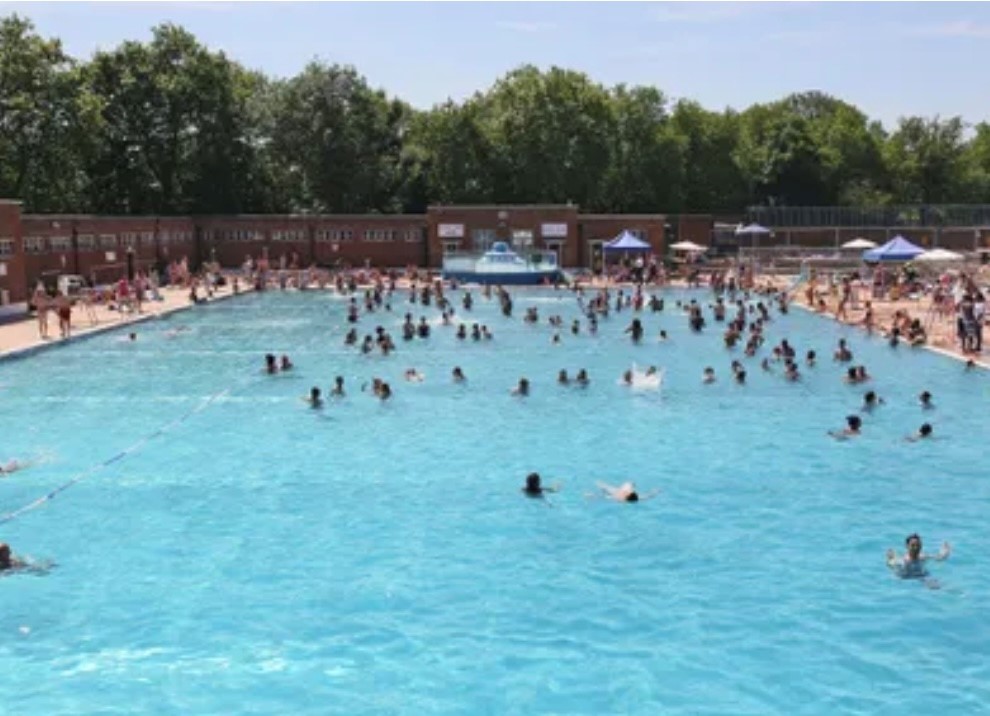 Priory Park; 112 Middle Ln, London N8 7JP- Priory Park | Haringey Council
Priory Park is the perfect place for a cheap day out! Offering a range of facilities from basketball courts to playgrounds and a pool – it has it all! There's even a café to refuel at. If the weather permits, then the pool is open every day of the summer holidays (July 26th – 1st September).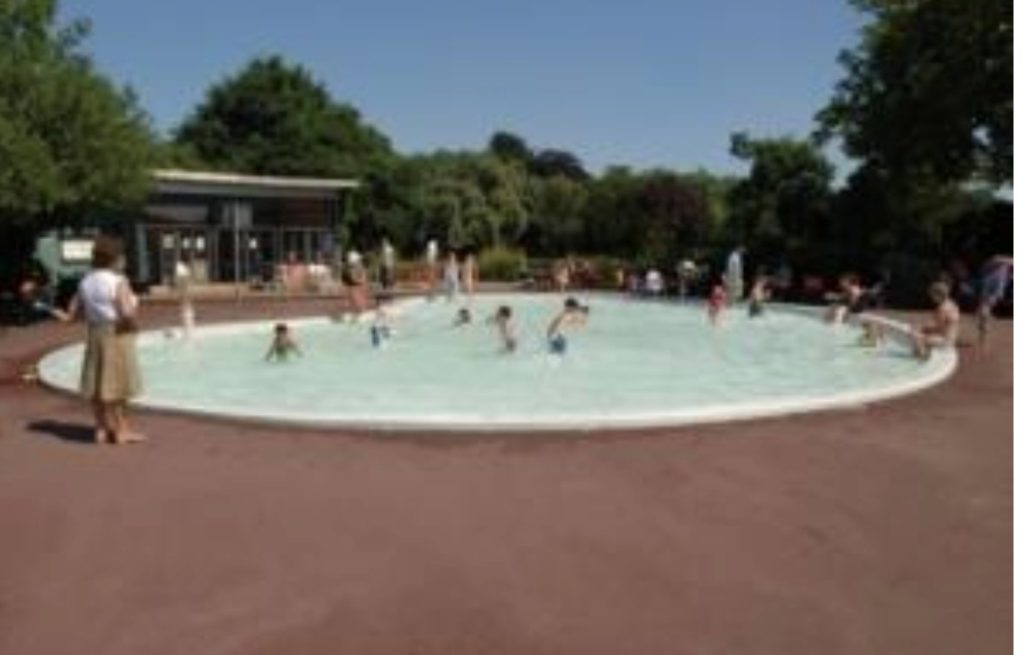 Ruskin Park; Denmark Hill, London SE24 0AA – Ruskin Park Paddling Pool – Friends of Ruskin Park
After a major refurb, Ruskin Park's Paddling pool is ready to welcome you all again from Saturday 28th May – Early September. For a fun day out and a quick dip in the pool to cool off is there any other perfect way to spend a hot summers day?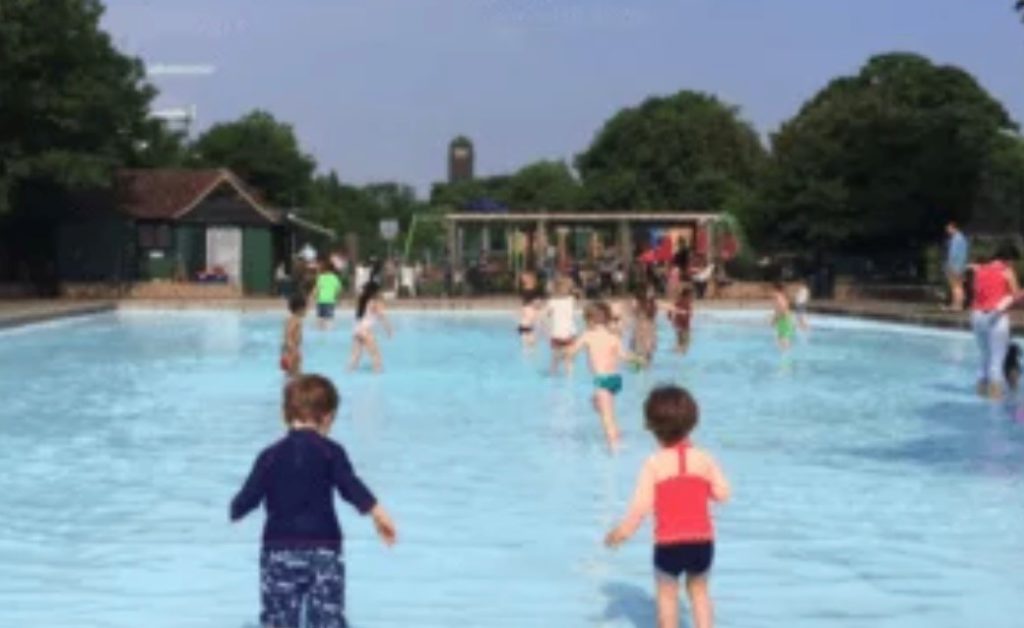 King George Recreation Ground; King George Ave, Bushey WD23 4JT – King George Recreation Ground – ParksHerts
The tropical Island themed splash park is the perfect place to have fun and keep cool this summer! The splash park is open from the end of May to mid-September between 10am – 5pm daily and is suitable for families, toddlers and preteens!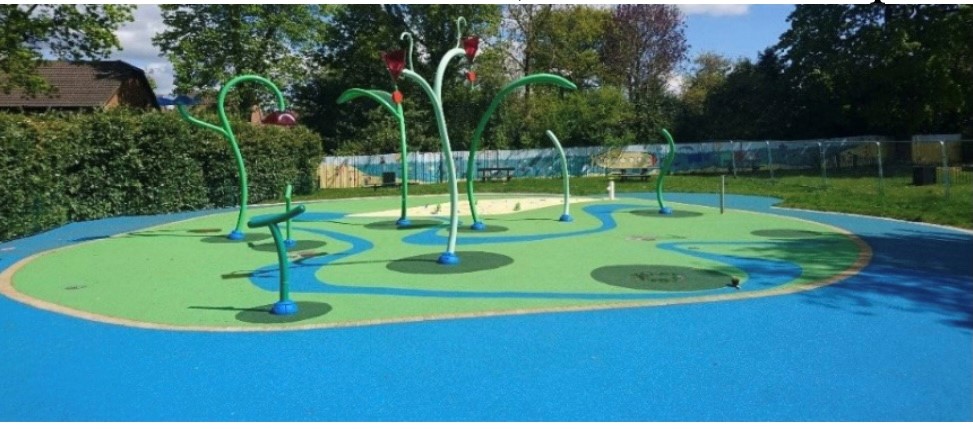 Stanborough Park Water Sport Centre; Stanborough Rd, Welwyn Garden City AL8 6DF – Facilities at Stanborough Park Water Sports Centre | Welwyn Hatfield | Better
Stanborough Park's Splash land is open for the season! Head on over for some water fun and once finished maybe take a ride on the rowing boats or pedalos! Open daily from 10am – 5pm/dusk until 25th September!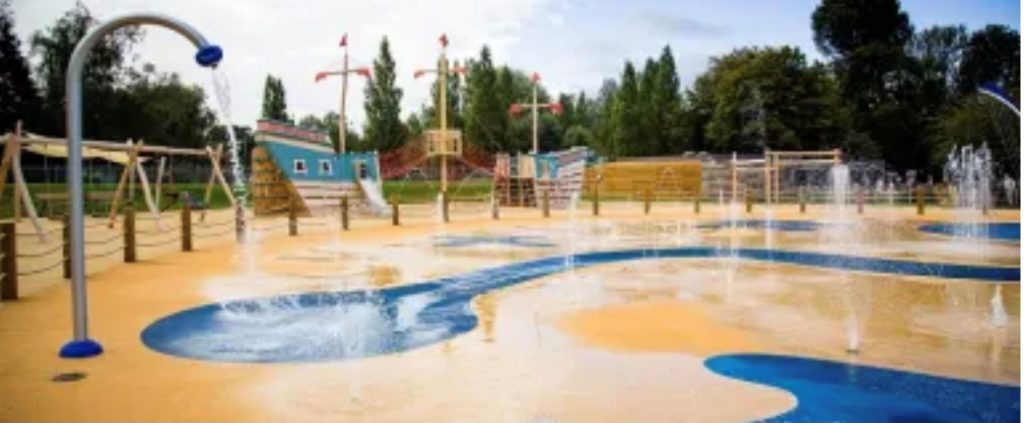 Abbey View Golf and Track Park; St Albans AL1 2DL – Splash Park – Abbey View Golf & Track Facility (1life.co.uk)
Spend them hot summer days at Abbey View's Splash Park! The Splash Park is open all week but you do have to book! Sessions are FREE and are for 1 hour and 45 minutes and comes in a selection of;
10:00 – 11:45 12:00 – 13:45 14:00 – 15:45 16:00 – 16:45
Book your slot here; https://stalbantoddlersplash.pembee.app/
Gadebridge Park; Leighton Buzzard Rd, Hemel Hempstead HP1 1DN – Gadebridge Park attractions (dacorum.gov.uk)
Let the kids cool off this summer at Gadebridge Splash Park! In this park you just turn up no need to book and it's free! Splash Park is open from 10am – 6pm until early September.