The Adventures of the Easter Bunny in Fairytale High!
Be sure to hop along with your little one to Millfield Theatre this Easter for our interactive show, The Adventures of the Easter Bunny in Fairytale High!
Perfect for ages 3-9, tickets are available now via the Millfield Theatre website
Dates: 6th-10th April 2023
https://www.millfieldtheatre.co.uk/whats-on/the-adventures-if-the-easter-bunny-in-fairytale-hi/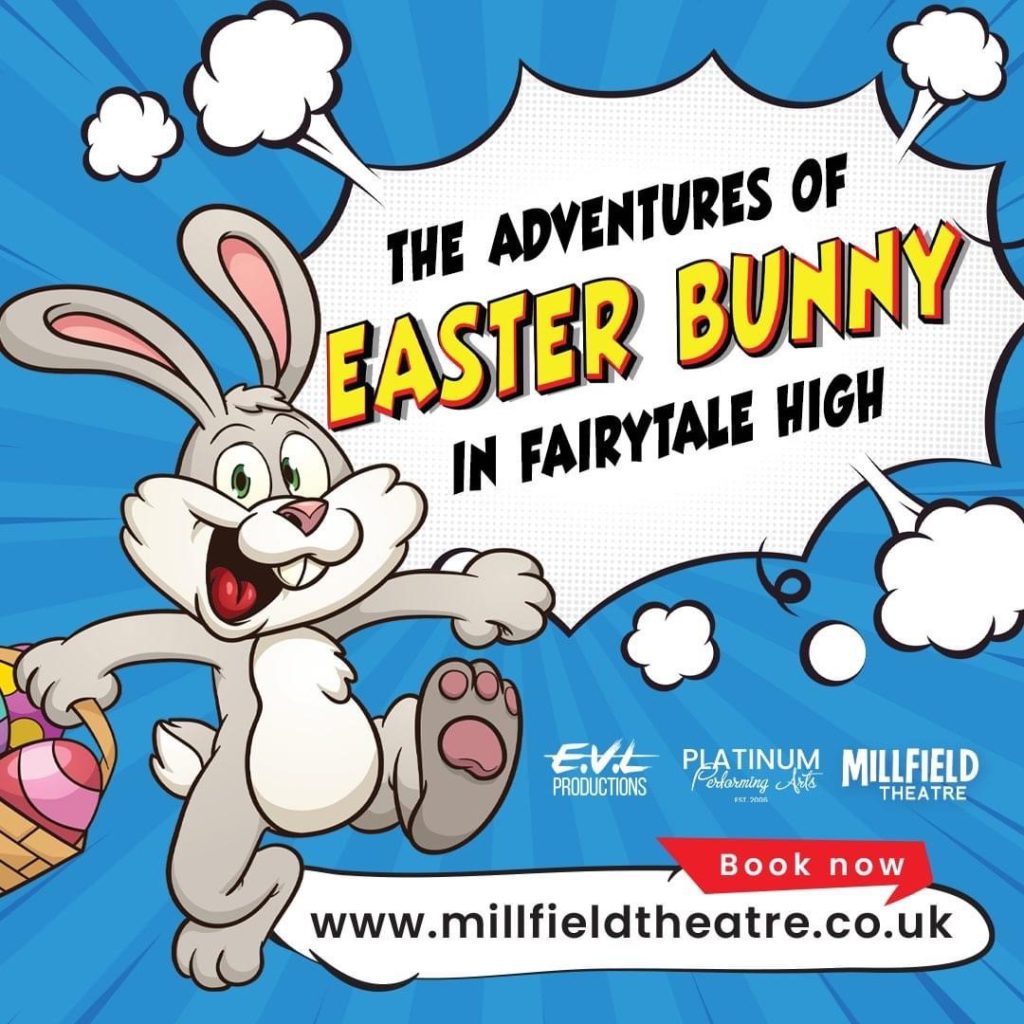 RUSH – THE SPRING SHOW AT CHICKENSHED
Through the eyes of three women, Abeni, Missy and Aya, RUSH tells their story as it spans across the generations.
"A distressing, beautiful, moving production that only this company could deliver". Broadway world
– 2022 Spring Show Review
WHEN: 9-25 March
WHERE: Rayne Theatre, Chickenshed
TICKETS: https://www.chickenshed.org.uk/Event/rush-mar23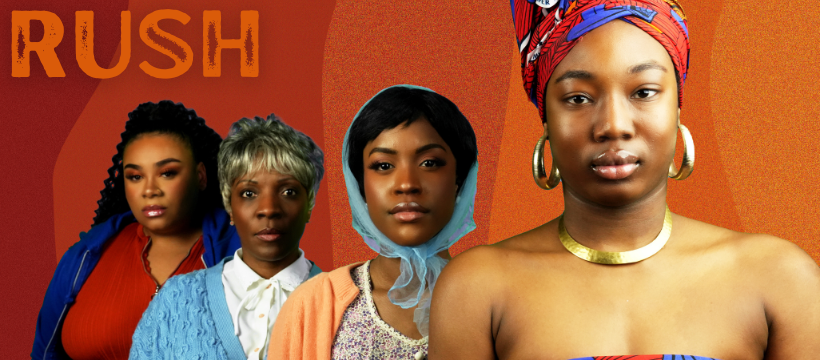 Friday Night Disco
Look – brand new event! Friday night disco – fun filled, action packed program for your Kiddiewinks. Teddy Tastic will be there and their Unique games- Disco Dare, Disco Dice, Dance Off,
Tik Tok Games with lots of prizes to win!
Teddytastic will come along with their disco lights &
microphone to entertain the little ones for one and a half hours with their fun filled, action packed
party programme…..
With time for some softplay. Forget cooking… you can order dinner when you arrive too! (not included in ticket price)
Tickets only and available at https://www.eventbrite.com/e/friday-night-disco-at-kiddiewinks-tickets-558078617167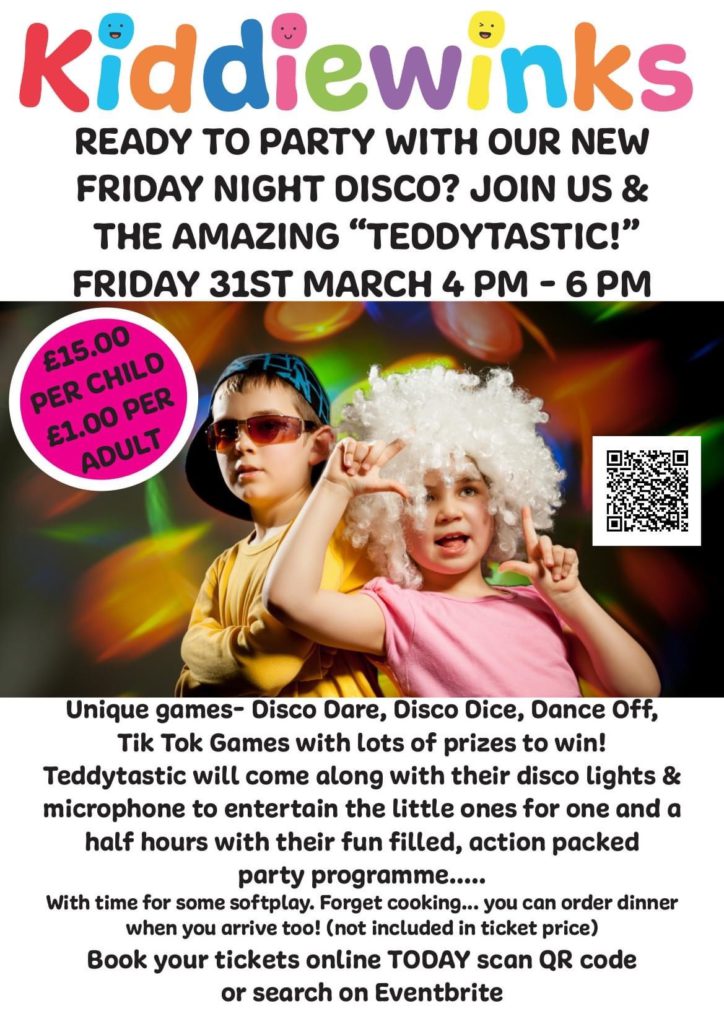 Easter Camps 2023
We are delighted to confirm and on the back of the success of February Half term & the sold out Tottenham Hotspur's Stadium Tour our camp dates for Easter as Monday 3rd April to Friday 14th April
And the best bit – we have a second tour lined up to @arsenal and their amazing Emirates Stadium on the Wednesday 12th April with limited spaces available for this amazing day and experience
So if you are looking for some amazing #football fun for the Easter holidays and the two week school break, then look no further than us here in Trent Park
GameOn for Easter 2023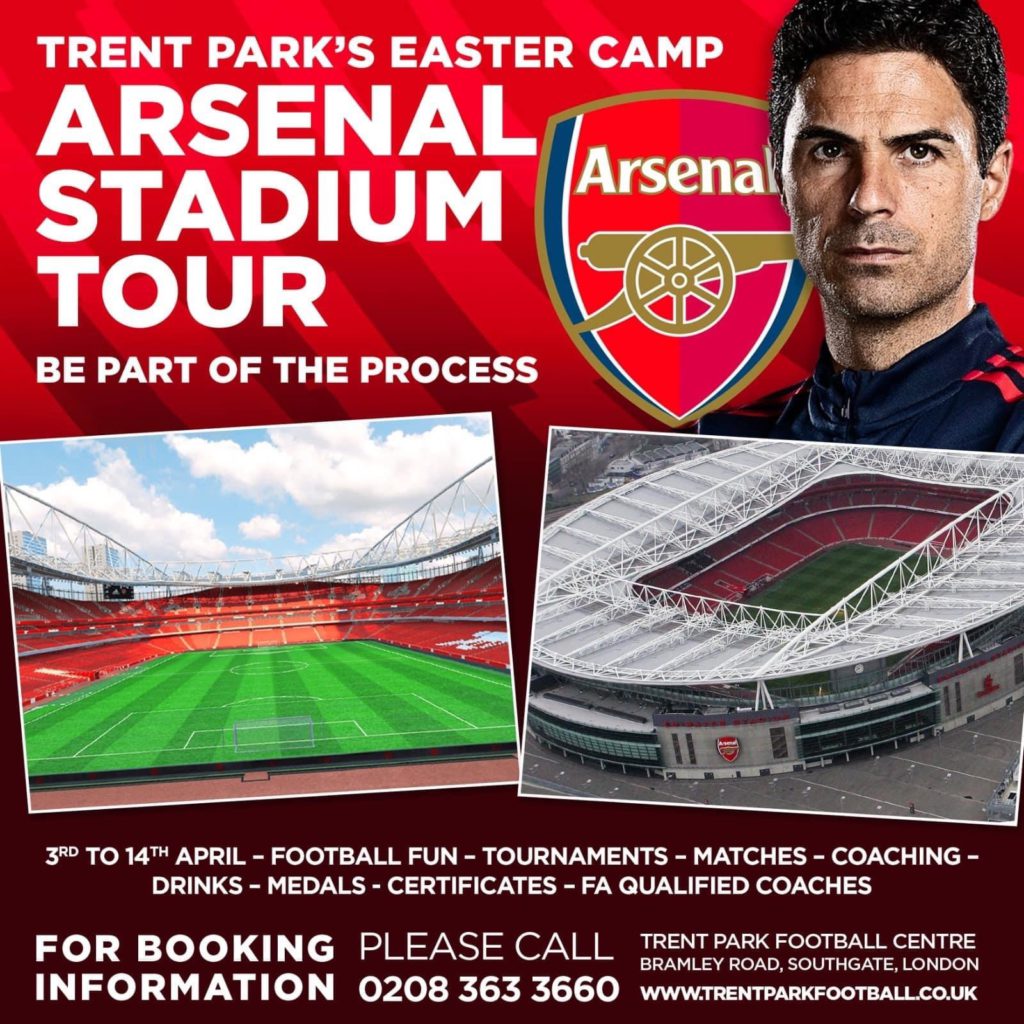 Powerleague Enfield
Book now at Enfield Powerleague for our Kids camp during Easter
PRICE- £15 From 10am-3pm. Early drop off, and late pick up can be arranged.
Call now on 0203 823 3277
 
S4K Easter Camp
Secure your Easter Holiday childcare today! Don't forget as an Ofsted Registered childcare provider we accept childcare vouchers
Book my child's place today  www.Sport4Kids.biz/camps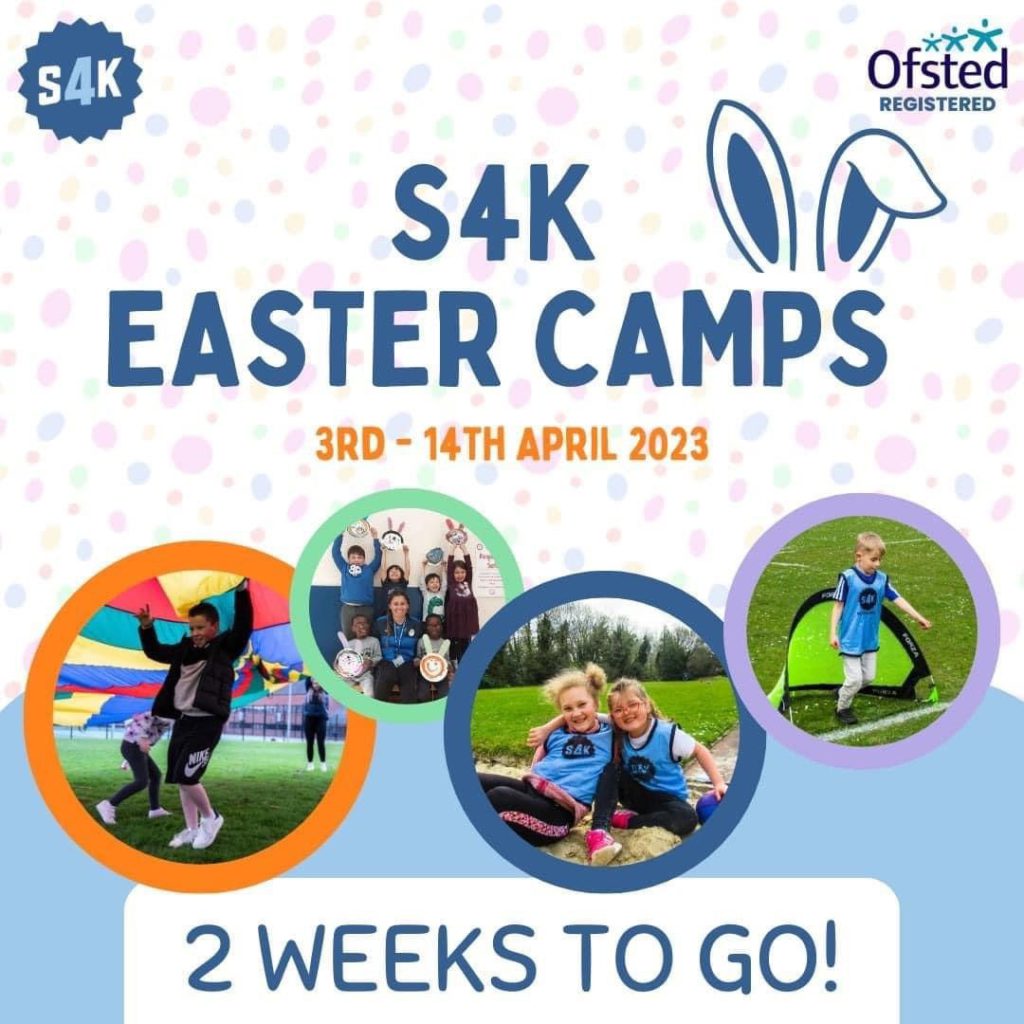 FREE EASTER HOLIDAY CAMP
Are you on the hunt for a delightful and exhilarating adventure for your youngsters this Easter? Hop on over to Millfield for a spectacular 4-day Easter Extravaganza, brimming with activities that'll keep your little ones amused and bursting with joy!
From gooey slime-making workshops and thrilling Easter egg hunts, to action-packed sports events and cake decorating, we've got it all! And if that's not enough, a unique Easter Pantomime awaits at Millfield Theatre, ensuring a performance that will dazzle everyone, in true Platinum style!
Date: 3rd – 6th April
Time: 10:30 – 14:30
Age Groups: 7-11 / 12-15
With a limited number of spaces available, be sure to reserve your spots early for this unforgettable experience! For a full program overview, further information and booking details, kindly get in touch with us at info@platinumperformingarts.co.uk. Don't let this amazing opportunity hop away!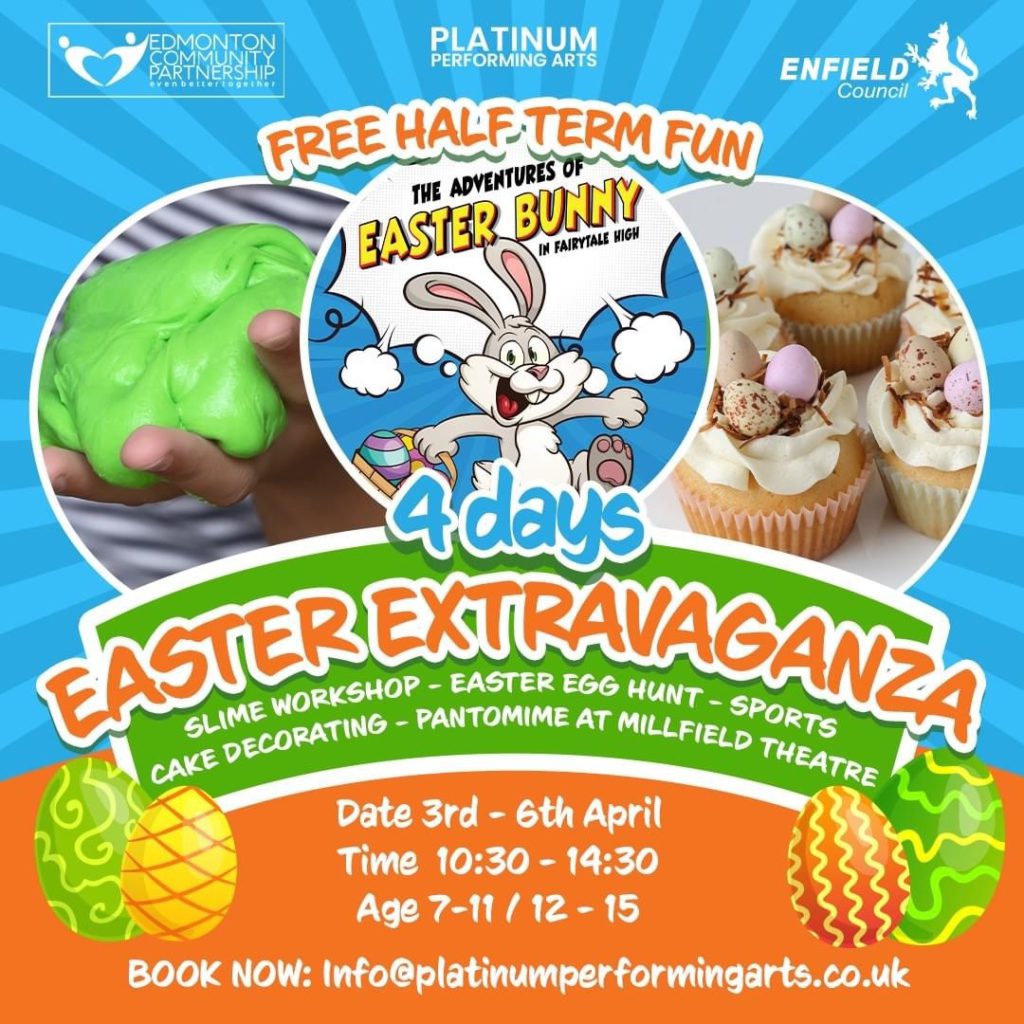 TIme for Change Easter Camp
Meet the Easter bunny, Easter egg hunt, pantomime, slime making, bouncy castles, sports, dance, arts & crafts and so much more all crammed in to 8 days of fun! Children in receipt of income based free school meals can attend 4 days completely free and paid places start at £15 per day! 
Bookings are now open!
Paid places- https://tfckids.pembee.app
Funded places- https://playwaze.com/time-for-change-kids-enfield/kjs26d1woz/Community-Details
Any questions just pop us a message or an email!
Visit N20 Kids Club