The Best Family Events, Shows, Things to Do, and Camps in North London
Family Friendly Events in North London, Summer 2021
A Midsummer Night's Dream by William Shakespeare
Age 7+
Presented by Heartbreak Productions
Running Time: 2 Hours 15 mins inc interval
Friday 30th July at 7:00pm
Forty Hall, Forty Hill, Enfield EN2 9HA
A story of order and disorder, reality and appearance and love and marriage. Our story follows a troupe of actors deep into the enchanted forest – a dream world of flying fairies, mistaken identities and love triangles. https://www.fortyhallestate.co.uk/whats-on/a-midsummer-nights-dream/
Mr Stink by David Walliams
Age 7+
Running Time: 2 Hours inc Interval
Wednesday 4th August at 5pm
Forty Hall, Forty Hill, Enfield EN2 9HA
You're invited to celebrate Annabelle's 10th birthday, hosted by everyone's favourite MP candidate, Janet Crumb! (Almost) everyone is welcome… that is, everyone apart from Chloe's particularly smelly new friend, Mr Stink.
One perfectly normal afternoon in an average English town two restless souls unite on a park bench – one of them the lonely 12 year old Chloe Crumb and the other an incredibly smelly homeless man. Oh, and let's not forget his loyal dog, the Duchess. Chloe's curiosity and kindness pave the way for this extraordinary and rewarding friendship that takes them to the heady heights of live television and Downing Street via a garden shed.
Join Heartbreak Productions for David Walliams' best-seller Mr Stink on the outdoor stage. Pack a picnic, grab a chair and dress for the weather. Packed with fun, humour and a heart-warming message, this touching tale provides the perfect family entertainment.
A Month of Sundays
Over five Sundays in August, there will be celebrations of Enfield's amazing town centres, culture and extraordinary food. A Month of Sundays will showcase all that is finest in Enfield – our amazing diversity, our heritage as one of London's chief food producers and our creativity – and support our businesses, retail centres and local communities in this time of renewal.
The dates and locations are:
1 August – Enfield Town
8 August – Edmonton Leeds Street and Broomfield Park in Palmers Green
15 August – Ashfield Parade, Southgate
22 August – Edmonton Green
29 August – Ponders End

Music on the Lawn
Sunday 22nd August 11am-6pm
Forty Hall, Forty Hill, Enfield EN2 9HA
Friends of Forty Hall Parks present another fantastic day of live music. Now in its 9th year this popular conservation fundraiser is excellent value at £10 for adults, with children under 15 going free, if accompanied by an adult. You can bring a picnic to enjoy alongside the Pimms Tent whilst listening to wonderful performances from a variety of bands and performers.
This year there is a wide selection of different food and craft stalls as well as children's activities including face painting and the bouncy castle that's always a favourite of the little ones!
All profits go towards conservation on the Forty Hall Estate.
Chickenshed's Festival of Fun.
Join us for nine days packed full of events for children aged 0 to 11 years. Events include performances of Keilly Swift's best-selling children's books The Tigon and the Liger and How to Make a Better World, plus our hugely popular Tales Big Day Out – and much, much more!
Make sure you book early and join us this summer for a festival full of heart and creativity – with our children firmly at the centre of all that is fun and entertaining (socially distanced, of course!).
31st July, 2021
8th August, 2021
Planet Play
Our magical world of sensory learning, wonder and exploration, for babies and toddlers aged 0-3 years. These 45 minute sessions will encourage young children to develop and explore the world around them through song, music, movement and a truly sensory experience.
Devised by our creative Tales from the Shed team, Planet Play has been specifically developed to encourage play and early communication development in young children. Research has shown that singing songs and rhymes on a regular basis helps to widen your child's vocabulary and listening skills which are an essential part of learning to read, write and communicate.
So join us for musical fun and games, learn lots of new songs, play with puppets, dance and enjoy time with your little one. With a baby and toddler friendly café and facilities on site, why not stay and meet with friends for an enjoyable stress-free morning.
The Ugly Duckling
Saturday 31st July 2021 at 1pm & 3pm
Millfield Theatre, Silver Street, London N18 1PJ
Feeling different, teased by his friends and not accepted by his family, the Ugly Duckling is sad and lonely. Through a series of adventures he soon learns who he really is and his family realises it doesn't matter what you look like but how good your heart is.
From the creators of The Princess & the Frog, Teddy Bears' Picnic, The Owl & the Pussycat, Alice in Wonderland, The Nutcracker and Sleeping Beauty comes this lovely new ballet for the whole family.
With the crystal-clear story telling, larger than life characters and gorgeous costumes you'd expect from this innovative company, The Ugly Duckling tackles themes of social acceptance and liking yourself in a child-friendly, humorous manner.
Great for the whole family, especially children aged 2-12, including people with special needs.
Shrek The Musical
"Once upon a time, there was a little ogre named Shrek…"
These are re-scheduled performances from 8th to 10th April 2020, performances now taking place 26th, 27th & 28th August 2021
And thus begins the tale of an unlikely hero who finds himself on a life-changing journey alongside a wisecracking Donkey and a feisty princess who resists her rescue. Throw in a short tempered bad guy, a cookie with an attitude, and over a dozen other fairy tale misfits, and you've got the kind of mess that calls for a real hero. Luckily, there's one on hand…and his name is Shrek.
Based on the story and characters from the Oscar winning DreamWorks Animation film, this Tony Award-winning, hilarious and spectacular production turns the world of fairytales upside down in an all-singing, all-dancing, fast-paced musical comedy. This family friendly show is guaranteed to delight audiences of all ages!
Alice in Wonderland, Myddleton House Gardens, All ages
---
Event Information
Alice in Wonderland

For All Ages| RUNNING TIME: 2 HOURS (75 Mins Covid) – Boxtree Productions

Join Alice as she travels to a wonderful world of caterpillars, cards and tea parties. With toe-tapping songs, colourful characters and hilarious comedy we invite audiences to enjoy Lewis Carroll's classic tale outdoors this summer!

Covid measures will be in place if applicable.

Bring a picnic and blanket or low-backed chair and dress for the great British weather.
Jurassic Encounter 2021
Where is the London event being held?
Grovelands Park, The Bourne, London, N14 6RA
THE FURTHER ADVENTURES OF DR DOOLITTLE
Saturday 31st July
You're invited to an outdoor show packed with fun, humour and a heart-warming message, this brand new adaptation of Dr Dolittle with some audience participation is suitable for the whole family to enjoy together.
Jane Eyre
Myddelton House Gardens, Enfield, EN2 9HG Sat 31st July 2021 6:00PM
Charlotte Bronte's masterpiece is brought vividly to life in this new stage adaptation. From the cruelty of Jane's life as a child to the passions and mysterious secrets of her adult life, this is the story Jane Eyre, an orphan with no love or family. Only the spirit to endure and grow into a strong and independent women.
DOT Productions return in their 11th year of touring with another adaptation of a well-loved English classic. Charlotte Bronte's bold and enduring novel is full of gothic drama and heart wrenching choices that translate onto the stage in a powerful production played out by 5 actors that is not to be missed!
This is an Open-Air Performance so please bring suitable clothing.
Event Details
Doors Open at 5:00PM
Starts at 6:00PM
Birthday Weekend Walk
We love a good birthday celebration and we know you do to. The Nightingale was established on 21st August 2002 and because we're not sure if we'll be able to celebrate together, we're throwing a Birthday Weekend Walk!
It couldn't be simpler. Over the weekend of 21st August, we want you to walk 10k your own way. It could be with friends, family, work colleagues, neighbours (anyone!), the more the merrier. We hope you'll dress for the occasion, the brighter the better, think disco, pyjamas, superheroes – just not your birthday suit.




Camps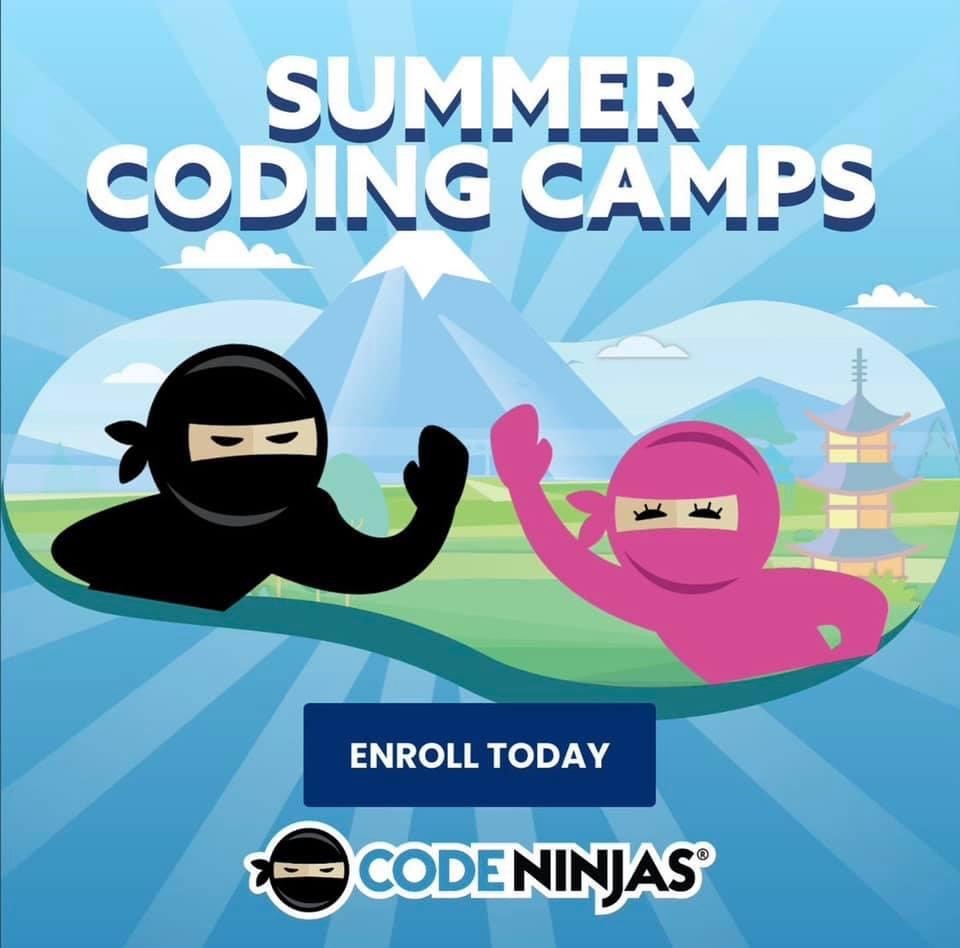 Little Voices Summer Camp
Have you booked a summer holiday camp for your child yet?**Date: 9-12 Aug (Week1) & 16-19 Aug (Week 2)Time: 10am-4pmVenue: Christ the King, 29 Bramley Road, N14 4HECost: £135 per week
Sibling discount availableEnjoy a fabulous time with Little Voices while your child has lots of **FUN** and **LEARN LIFE SKILLS **at the same time!Live performance at the end of the week to parents & friends. Government guidelines permitted.**Little Voices | Drama & Singing Lessons of Distinction**https://www.littlevoices.org.uk/