Panto and Theatre Picks
Who else associates the build up to Christmas with the necessity to see a good panto or theatre show? Sophia's Diary has researched the best shows in North London and this month we bring you our Top 5 picks
Mother Goose
Join The Millfield Theatre in Puddle Upon the Marsh, where they meet the very poor Goose Family and follow their adventure, including true love, an evil baddie and of course fairy magic! All the ingredients for another fun packed Millfield Pantomime! Oh Yes You Have!
Unmissable entertainment is guaranteed in a show packed with effects, stunning costumes, beautiful scenery and, of course, lots of comedy that will have the whole family laughing along from beginning to end. Pantomime at its best!
Millfield audiences can expect a fabulous telling of the infamous story, full of laughter, music and dance in the north London's biggest family pantomime.
Thursday 28th November 2019 – Saturday 4th January 2020
Millfield Theatre, Silver Street, Edmonton, N18 1PJ
https://www.millfieldtheatre.co.uk/whats-on/mother-goose/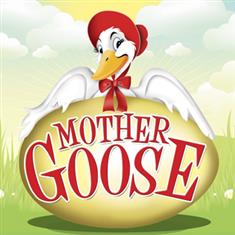 Snow White
Roll up, for a magical new musical version of a familiar tale – a mammoth production guaranteed to fill the festive period with heartwarming cheer. Set in a colourful 1960s world where traditional roles are changing fast, what better place for a modern Snow White to 'find' herself – in all senses of the word? An unbelievably huge cast of all ages, a stunning original score and with an upbeat message of how anyone can get to choose the ending of their own story – well, why would you go anywhere else?
27th November, 2019 – 11th January, 2020
Chickenshed , 290 Chase Side , Southgate , N14 4PE
https://www.chickenshed.org.uk/Event/snow-white
Show White and Chrsitmas Tales
Christmas Tales
Chickenshed's fun and festive show, Christmas Tales, is back for another year! Based on their well known Tales from the Shed shows – but with an added sprinkling of magical snowflakes – these colourful and vibrant shows will be showing in the cosy Dugdale Theatre. With a small, but perfectly formed, cast these shows are perfect for younger children.
With plenty of puppets, singing and dancing, Christmas Tales is guaranteed to entertain the very youngest of audience (and grown-ups too!), leaving everyone happy and joyful at this most wonderful time of the year!
3rd – 29th December – Various Times
Dugdale Centre, 39 London Road, Enfield EN2 6DS
https://www.dugdalecentre.co.uk/whats-on/christmas-tales/
Grease
This smash hit musical is packed with all the songs you know and love from the popular 1950's film staring John Travolta and Olivia Newton John, such as 'Summer Nights', 'Hopelessly Devoted to you' and 'Greased Lightening'.
Following the story of Danny and Sandy and their summer holiday romance, will young love run smoothly, when exchange student Sandy is transferred to Rydell High School where Danny, leader of the T-Birds and his friends Kenickie, Doody and Roger rule the school along with the Pink Ladies – Rizzo, Jan, Marty and drop-out Frenchy?
This wonderful musical packed full of humour and heart is sure to make your night out go with a bang!
Friday 13th – Saturday 21st December 2019 at 7.30pm
Saturday Matinee 14th & 21st December at 3pm
Dugdale Theatre, 39 London Road, Enfield EN2 6DS
https://www.dugdalecentre.co.uk/whats-on/grease/
Superheroes & The Magic Lamp
Are you ready to embark on the most magical journey yet! Join Aladdin and his brave superhero team in defeating the evil Jafar as he plots to gather all of the villains of the ancient tombs to destroy all happiness! Will Aladdin and Jasmine find true love, will the superheroes capture the villains once and for all or will Jafar conquer and destroy pantoland as we know it! Sing a long with our magical genie, dance with our spectacular platinum dancers, take a ride on our flying carpet and rub that lamp as we travel through the Arabian nights!
Friday 10th – Sunday 26th January, various times
Millfield Theatre, Silver Street, Edmonton, London N18 1PJ
https://www.millfieldtheatre.co.uk/whats-on/superheroes-the-magic-lamp/
Have lots of fun, love Andrea and Sophia