sophias-diary-andrea November 10, 2021 Homepage Feature
Going Out
The Ultimate London 2021 Christmas Diary, by Sophia's Diary
Going Out
Sole D'Oro
Hey pizza fanatics!
Here at Sole D'Oro we take our pizzas seriously ! We make affordable artisan pizzas, using fresh dough & the finest Italian ingredients and all this cooked to perfection in our wood fired oven. We are talking about crispy base and puffy crust.
Our dough is prepared in house with the finest Italian Caputo flour & slow fermented to create crusts that are absolutely to die for. And the wood-fired oven gives our pizza a wonderful smokey flavour.
Come and try us out to see what all the fuss is about !
We have a 15% discount for collection order and a 10% discount code for eat in (Quote Sophia's Diary).
Contact Details – Sole D'Oro 10 Alderman's Hill N13 4PJ. 02088866789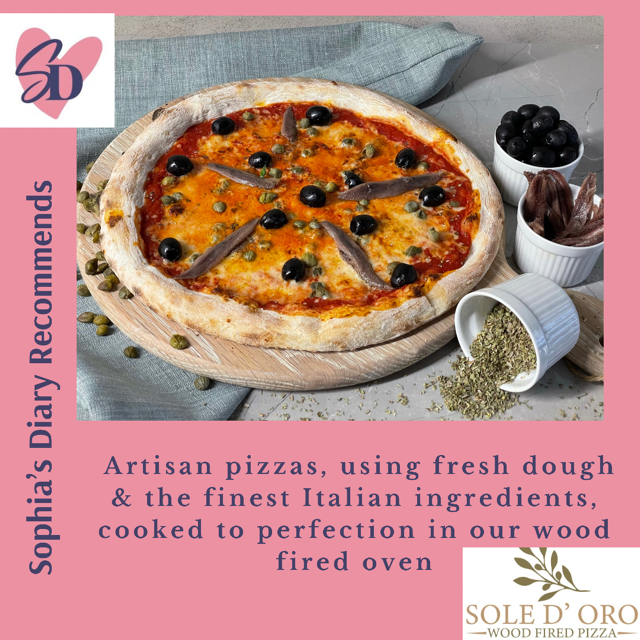 Touch of Greek
Touch of Greek is Chingford's exclusive spot for the best authentic cuisine along with DJ nights and live music, giving you a taste of Cyprus and Greece"
Run by new owners Nick Panayiotou & Elena Attard their flare for modern yet traditional sets the theme from the moment you walk in.
"As a family run business, we want customers to feel comfortable whilst they are dining in with us. Our passion for Greek food & music allows us to know what customers are looking for" says Elena
"Our food has the wow factor when it arrives to the table and I have full control of every plate that leaves the kitchen" says Nick
We host Birthdays, Christenings, Wedding Receptions, Anniversaries, Baby Showers & more
170 Station Road, London E4 6AN. Tel: 020 8 529 9200
https://instagram.com/touch_of_greek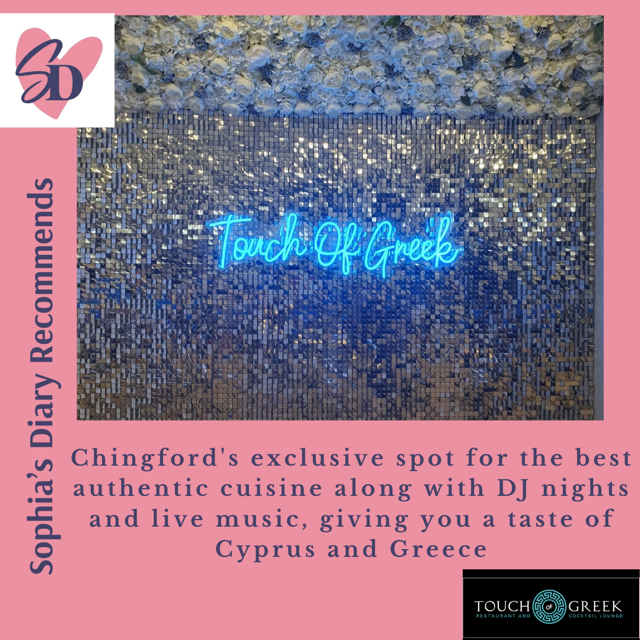 Smooch Restaurant
Have you started planning Christmas Parties yet? Book your Christmas party in December and receive a £10 voucher to use in January…Sounds like a good idea?

https://www.instagram.com/smoochrestaurant/

https://smoochrestaurant.co.uk/

Lizzie's Cucina
Our Italian restaurant Lizzie's Cucina. Our aim, genuinely, is to bring to this part of north London something unique, memorable, even exquisite. Italian food culture has always been our passion, and we humbly offer an experience which we think is both authentic and rewarding.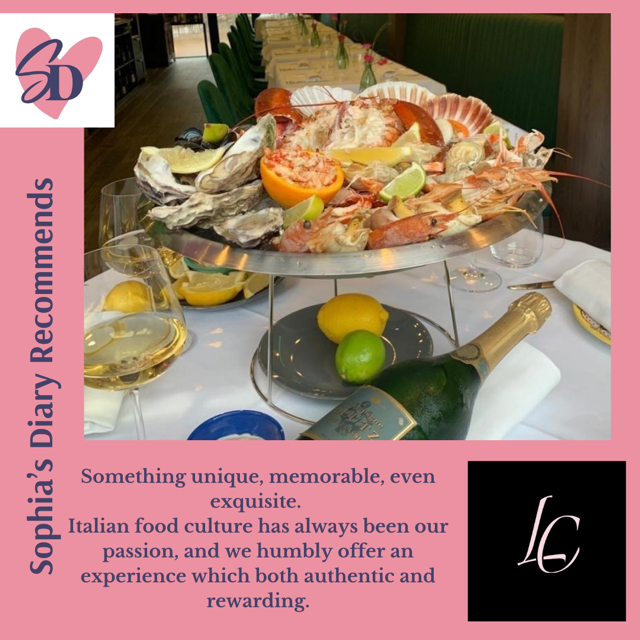 Anokhi Winchmore Hill


THALI NIGHTS
Exclusive to Anokhi Winchmore Hill, Mondays, Tuesdays & Wednesdays
Strictly bookings only
Seafood Thali £10.95
Non Veg £9.95
Veg/Vegan £8.95
02083604144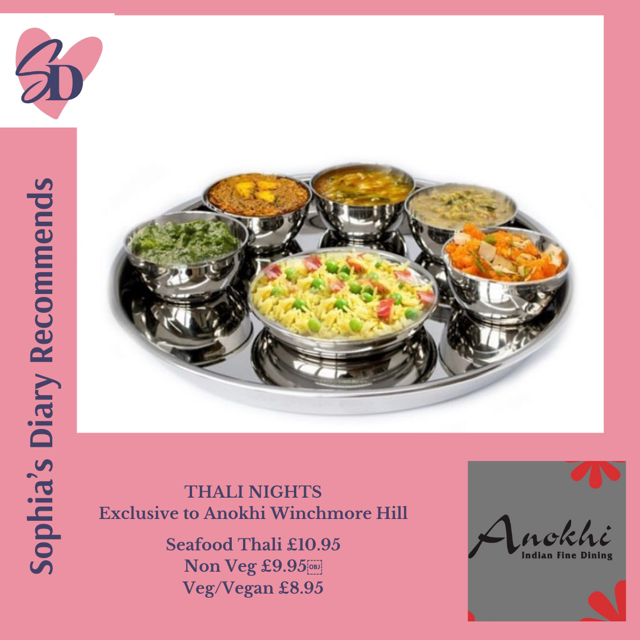 Buckle and Vaughan
Buckle and Vaughan has got Christmas covered for all of your get togethers this year. With a Festive Lunch and Festive Dinner menu available from 23rd November, you can gather your friends and family for a feast to remember, as well as a great selection of drinks from the bar to help the Christmas cheer along!
(Festive Lunch and Dinner Menus not available on Christmas Day, Boxing Day or New Year's Eve and New Year's Day. Buckle and Vaughan is taking bookings now for the Christmas Weekend and New Year celebrations – speak to our General Manager on 020 8886 2981 or email gm@buckleandvaughan.com for more info. buckleandvaughan.com

The Best Santa's Grotto
Sharky and George


We'd love to invite you to join us to meet Father Christmas at St Pancras International this festive season.
The big man is waiting to catch his train up north and has found time to see some very lucky children.
In this unique experience you'll be welcomed by the Sharky & George elves. Father Christmas will then read your group a special story before you have the chance to meet him and let him know your Christmas wishes. Father Christmas has some inside knowledge and knows what you received last year!
But the adventure doesn't end there – as Father Christmas is not in the North Pole he's stored your present in a special secret place. He will send you on a treasure hunt around the station to find your gift.
Tickets available at:
https://www.eventbrite.co.uk/e/father-christmas-grotto-with-sharky-george-at-st-pancras-international-tickets-191281868217
Email: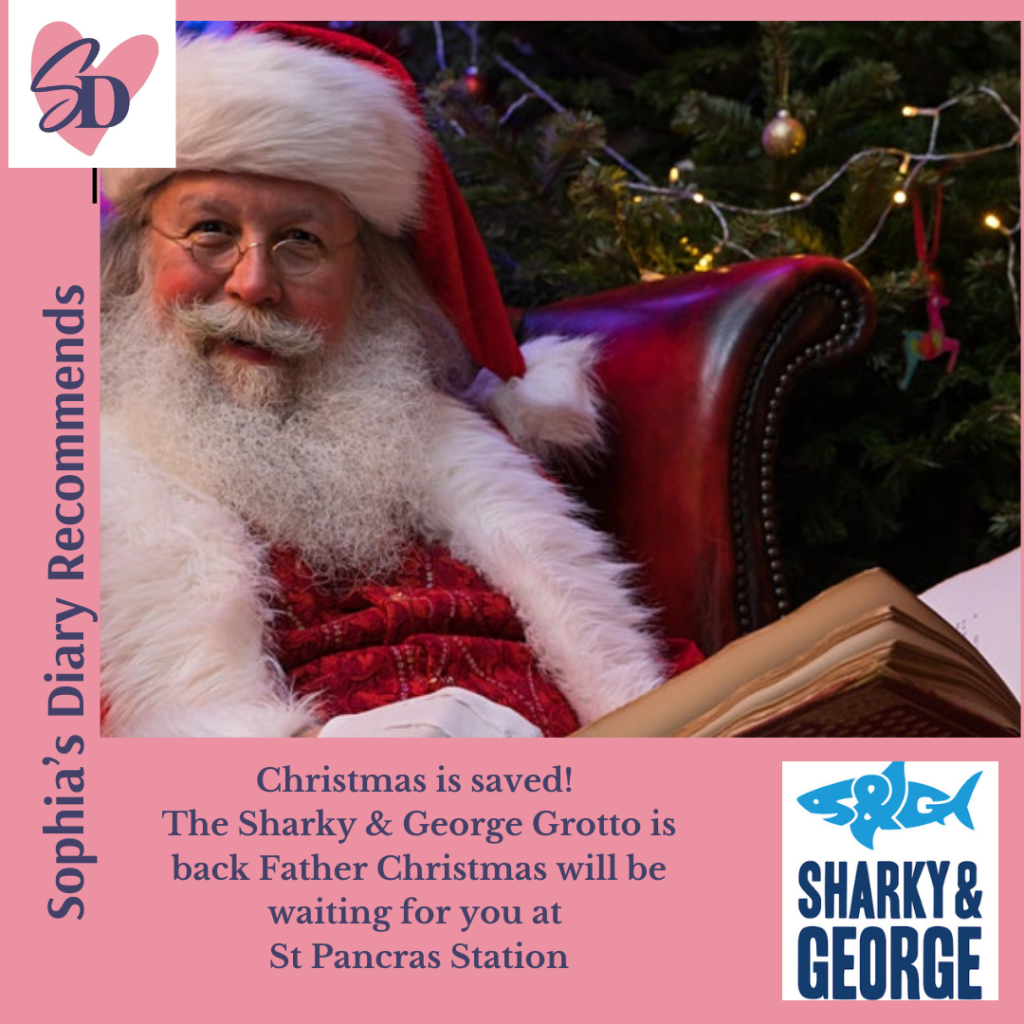 Sophia's Diary highly recommends Santa's Home visits by JTT events!
Due to High demand Santa has returned this Christmas to bring magic into your homes.
Santa and his Elf will visit your home singing along to christmas songs. With gifts, a cracker and photo opportunities.
For more Details and booking Please visit :
https://buytickets.at/jttevents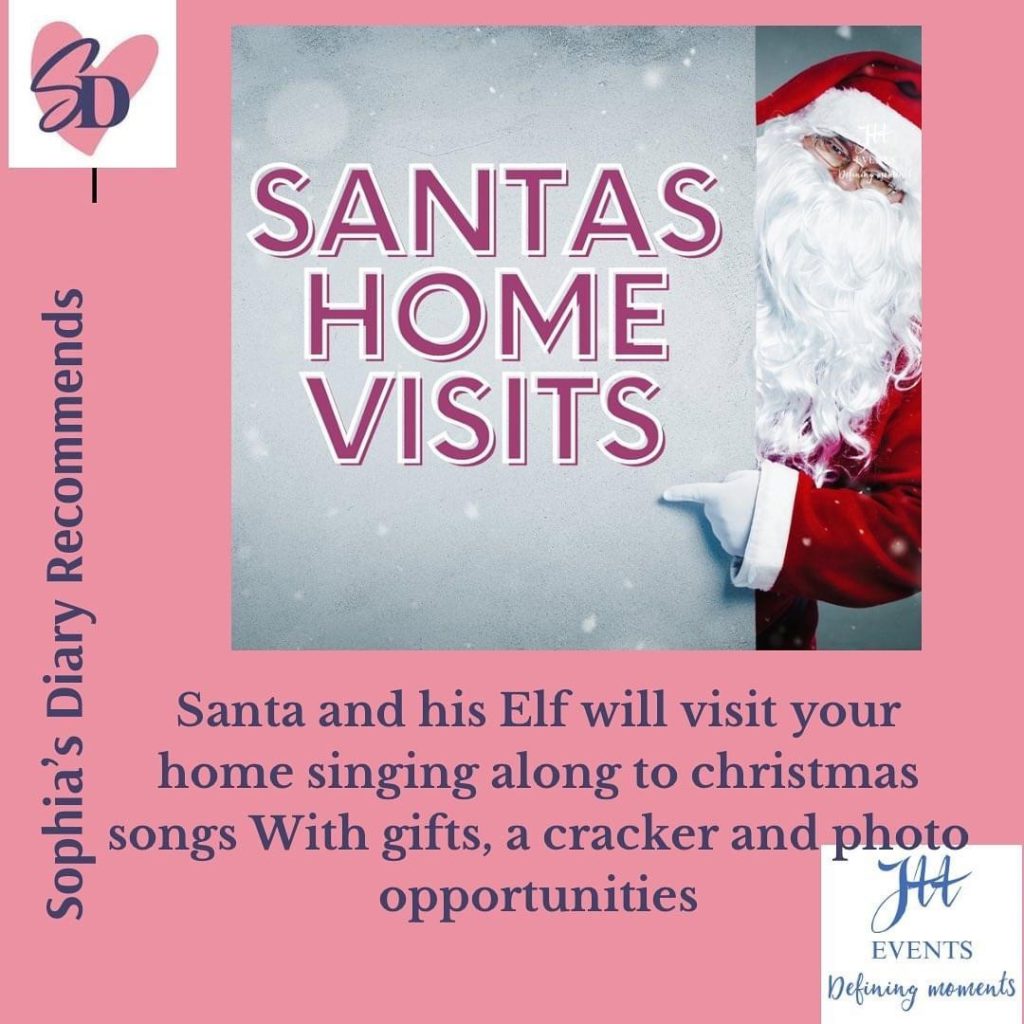 Ever After at Chickenshed
Chickenshed is back for Christmas with a very mixed up fairytale – EverAfter!
Venue: Chickenshed Theatre, Chase Side, Southgate, London N14 4PE
Dates: Wednesday 24 November – Saturday 8 January 2022
Times: Evenings 7pm | Matinees: 3pm (check website for dates) | Sundays at 1.30pm and 5.30pm
Tickets:From £10 – £22.50
For ages: 5+
To Book: Visit: https://www.chickenshed.org.uk/Event/everafter |
email: bookings@chickenshed.org.uk or telephone Chickenshed's box office 020 8292 9222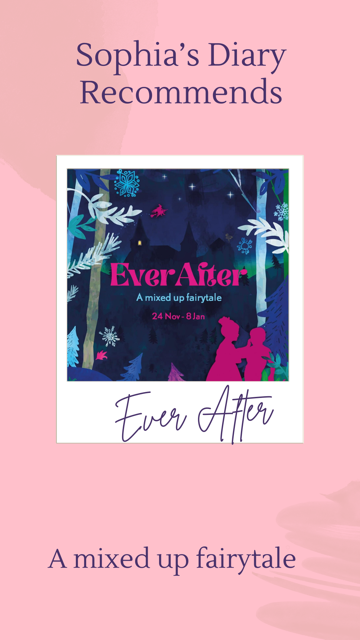 CINDERELLA AND HER LOST PRINCE
SATURDAY 11TH – FRIDAY 31ST DECEMBER 2021
Millfield Theatre, Silver Street, Edmonton, N18 1PJ
TICKETS ON SALE FROM WEDNESDAY 5TH MAY! BOOK EARLY TO SECURE THE BEST SEATS IN THE HOUSE!
A magical adventure with a modern twist, that promises to be packed with dazzling costumes, modern humour, amazing dancing, big tunes, singing, cheering and booing bringing a feel-good factor to the Millfield Theatre in true Platinum style!
Are you ready to embark on the most exciting journey yet! Join Cinderella and her superhero friends to find her one true love and regain power over her kingdom! With a mysterious villainous team crashing the party Cinderella must step up to the challenge and rescue her Prince Charming! Will the Villains get caught, will the superheroes save the day and will Cinderella finally have her happily ever after when the glass slipper is on the other foot!
Suitable for ages 3 – 103!
Running Time – 2 hours including interval
TO BOOK YOU CAN USE OUR WEBSITE OR CALL OUR BOX OFFICE ON 020 8807 6680
Christmas Lights in London
Sophia's Diary's top tips are Carnaby Street, Covent Garden, Regent Street and Belgravia
Festive Afternoon Tea
Winter Wonderland Afternoon Tea at The Chesterfield Mayfair
https://chesterfieldmayfair.com/dining-and-drinks/afternoon-tea
Rainforest Café
Join Santa for a magical breakfast
https://www.therainforestcafe.co.uk/breakfast-with-santa-2/
Christmas Markets
We cannot wait to visit the following Christmas Markets:
The Mews at Selfridges
Southbank
Winter Wonderland
Leicester Square
Ice Skating
Natural history museum ice rink https://www.nhm.ac.uk/visit/exhibitions/ice-rink.html
For Children
Millfield's Magical Winter Wonderland on 4th December!
FREE Event! Lots of Fun, Food, Performances & More! Visit The grotto with our very special friend who will be waiting for your christmas letter.
Singing, Dancing, Caroles, Snow Globe, Bouncy Castles, Ice Rink, Food, Christmas Stalls, Christmas Films & lots more!
Do not miss this AMAZING Free event for you & your family!
https://facebook.com/events/s/winter-wonderland-at-millfield/400853761571819/
Frost Fair
The friends of Salisbury house N9
invite you to our Frost Fair and Tree Dressing.
Sunday
5th December 11-4pm.
Paradise Wildlife Park
Paradise Wildlife Park is getting ready to turn into a winter wonderland and has the exciting announcement that Santa is on his way
BABY'S 1ST CHRISTMAS! With Baby Sensory
From dancing snowmen to jingle bells & Christmas rock & roll — we deliver super-sensory festive treat!
The event is open to new, old, and existing Baby Sensory babies so come and join the fun on Saturday, 4th December at CUFOS in Muswell Hill, N10 & on Saturday, 11th December at the Finchley Quaker Meeting House on Alexandra Grove, N12
Each class will last 45 minutes and includes a free family photo session with our Photo Sensory photographer Shani from The Little Pop Studio. Tickets are £16. Up to 2 adults are welcome to attend with baby and every baby will receive a small gift too.
To book, visit http://www.babysensory.com/muswell-hill
Some of the classes are already fully book, so secure your space now.
Looking forward to welcoming you and your family into the magical world of Baby Sensory!
Like Us on Facebook: https://www.facebook.com/BabySensoryMuswellHill
Follow us on Instagram: https://www.instagram.com/babysensorymuswellhill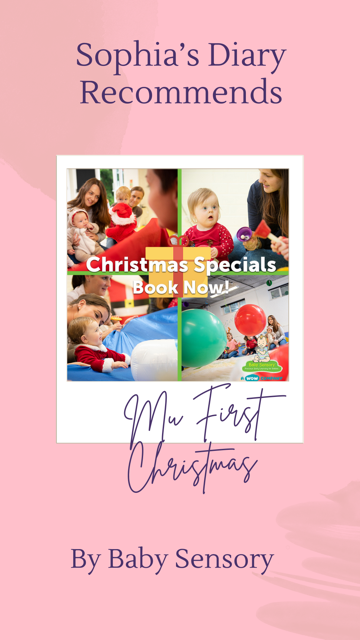 STAGE MAKERS ACADEMY WINTER DRAMA LAND
Wednesday 22nd December
NATIVITY!
9AM-4PM
AGES: 9 +years
Drama Studio, Goffs-Churchgate Academy, Cheshunt, EN8 9LY
£45 for the day *20% Sibling Discount
STAGE MAKERS ACADEMY WINTER DRAMA LAND EYFS
Tuesday 21st December
FROZEN!
9AM-12PM
AGES: 3-4 years
Drama Studio, Goffs-Churchgate Academy, Cheshunt, EN8 9LY
£25 for the day *20% Sibling Discount
STAGE MAKERS ACADEMY WINTER DRAMA LAND
Monday 20th December
THE GRINCH!
9AM-4PM
AGES: 5-8 years
Drama Studio, Goffs-Churchgate Academy, Cheshunt, EN8 9LY
£45 for the day *20% Sibling Discount
https://www.stagemakersacademy.com/
diddi dance C H R I S T M A S – P A R T Y
We are super excited to announce that we will be holding our first Christmas party
Monday 20th December 2021
11:00am – 12:30pm
Highlands Village Hall, 5 Florey Square, N21 1SY
The cost of the Christmas party will be £15 this will include:
A visit from Santa with presents
diddi dance Christmas special
Gingerbread decorating
Mince Pies and other treats
Spaces are limited so booking is essential
Our Halloween party was such a hit and we hope that we bring some Christmas cheer before the big day
We hope to see you there
https://booking.diddidance.com/Class/Details/21569
Time for Change Kids Christmas Holiday Club
We are pleased to announce bookings are now open for Christmas 21 holiday club! We have also managed to secure funding for
4 days for children in receipt
Of benefits related free school meals! I've attached our new booking forms for you! Please fill them in and pop them back to book
Your places!
You can find my form "Holiday club booking form" at: https://form.jotform.com/213132774746054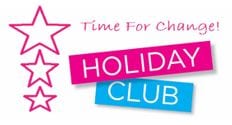 Sports 4 Kids Christmas Camps
Book your child's place at our magical Christmas Camp. Let your kids have lots of fun, while you do some last minute Christmas shopping
De Bohun Primary School
Dec 20th – 23rd
8am-6pm
Ages 5-13 years
EARLYBIRD DISCOUNT CODE 15% OFF – EARLYBIRDENF
BOOK NOW: https://sport4kids.biz/camp-venues/southgate-activity-camp/embed/#?secret=2N8Jk0JfZ7
Lingo Tot Christmas Spectacular
EXCITING news!! The launch of our Christmas spectacular with Lingotot North London! Come and join us for a European languages special session. Drop your little ones with us whilst you do all of your festive preparation, we will ensure a day of fun filled activities by teaching them French and Spanish, learning about festive traditions all over the world, time to craft, stories, drama and lots of indoor and outdoor free play!
Tickets are £45 which includes an amazing visit from a very special guest on the day.
TEDDY TASTIC will be attending local SCHOOL FETES this CHRISTMAS! Make-a-Christmas BEAR with our stuffing machine! A great treat & festive gift for the children!
Please get in touch to book!
https://m.facebook.com/teddytasticlimited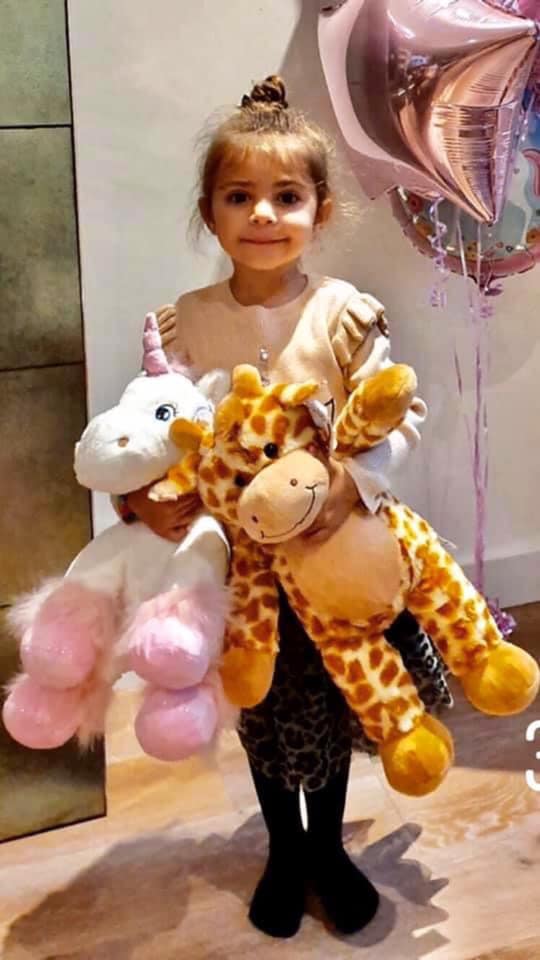 Home


Interiors by Lena

The holidays are just around the corner – you'll be decking the halls with Christmas decorations before you know it. Confused about what style to go for this year? Well, I have some ideas on how to dress your home in style and get insta-ready for Christmas! visit https://www.interiorsbylena.com/blog/get-your-home-insta-ready-for-christmas

Transform your house in to your dream home
Lena, is the Founder of Interiors By Lena. My passion is to create beautiful designs that my clients will love through all seasons.

Now more than ever, our homes need to act as a working and living environment under one roof. But the thought of redesigning our home is often a stressful thought. Where do you start?

Well, your home should be a reflection of your favourite things and your daily routine, but also a place where you feel safe, unwind and just be yourself. I like to work with materials and textures that are calming and balanced – a cross between Scandinavian design and Japandi elements.

Whether you are thinking about refreshing one room, or completing a full home renovation, I can help you through the whole process.

My Christmas gift to you is – a free online consultation during the month of December. Get in touch to book a call. hello@interiorsbylena.com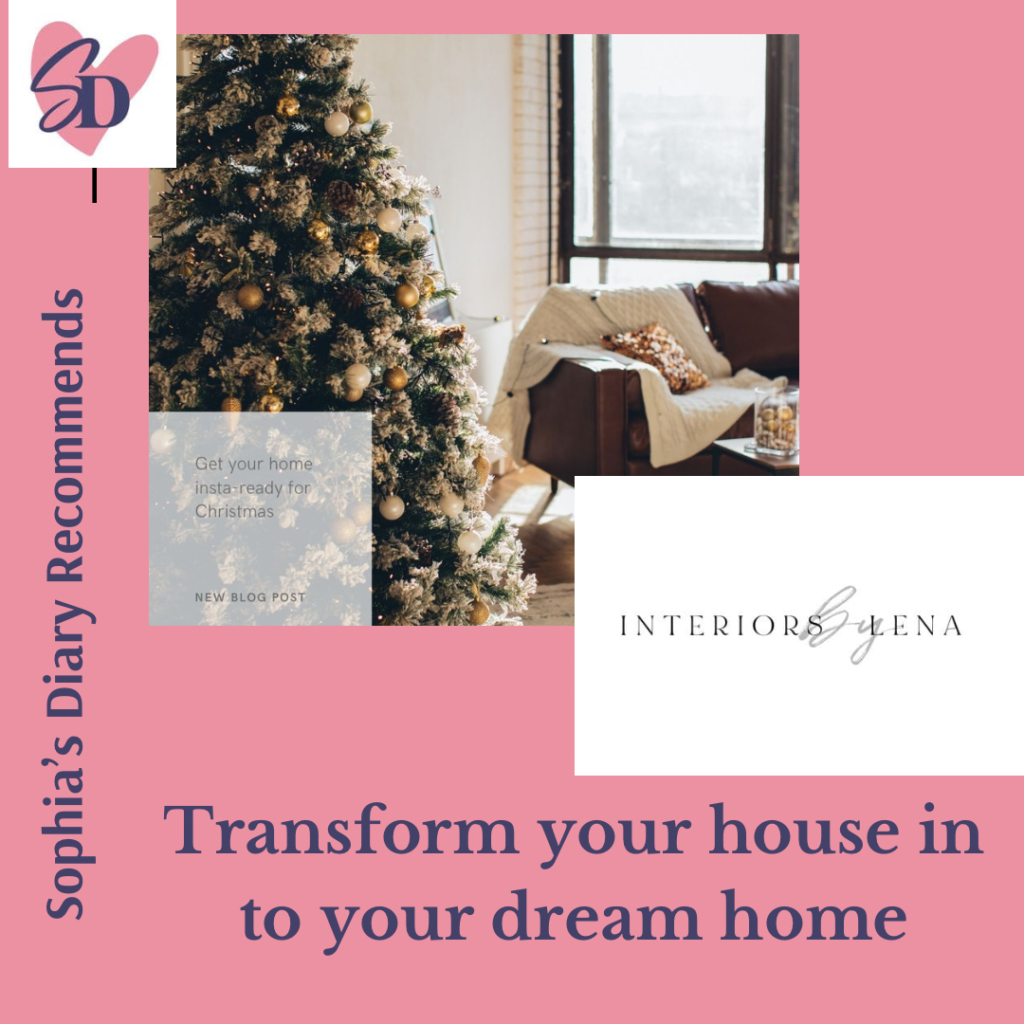 The Special Extra's
Crafts and Sparkles
Handmade items made for all occasions
Beautiful handmade Memorial hanging ornaments, teacher gifts, Christening favours, Personalised Christmas baubles and more!
Instagram @crafts_and_sparkles
Facebook: Crafts and Sparkles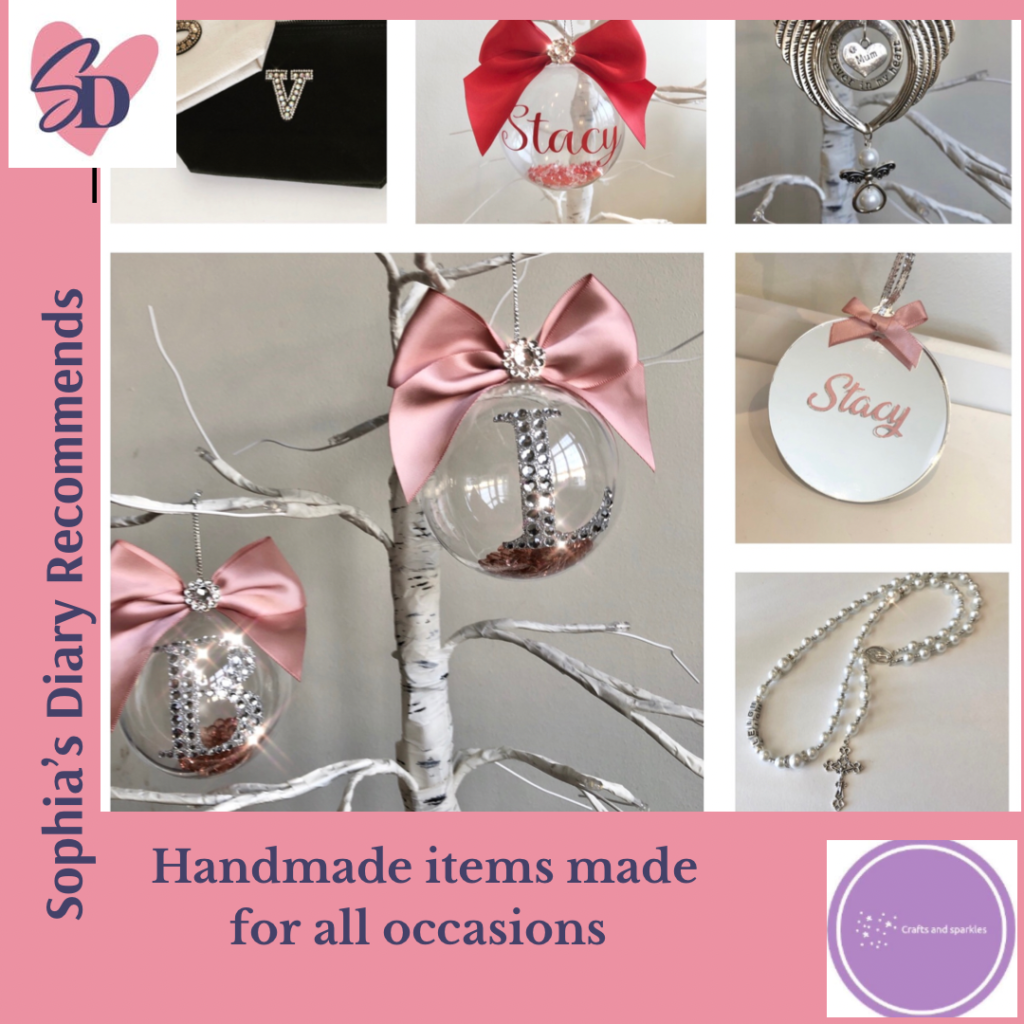 Eggs and Bakie, Cookies and Cakes
The perfect gifts for your kids this Christmas. Yummy treats and fun cookie crafts are a great way to spend the holidays.
Eggs and Bakie is a small company based in north London specializing in custom cakes and cookies. I also offer one-to-one and group cake and cookie decorating parties for all ages.
All my bakes are made in my level 5 hygiene rated home kitchen.
Goulla Angelides 07535509763 https://www.instagram.com/eggsandbakie/
.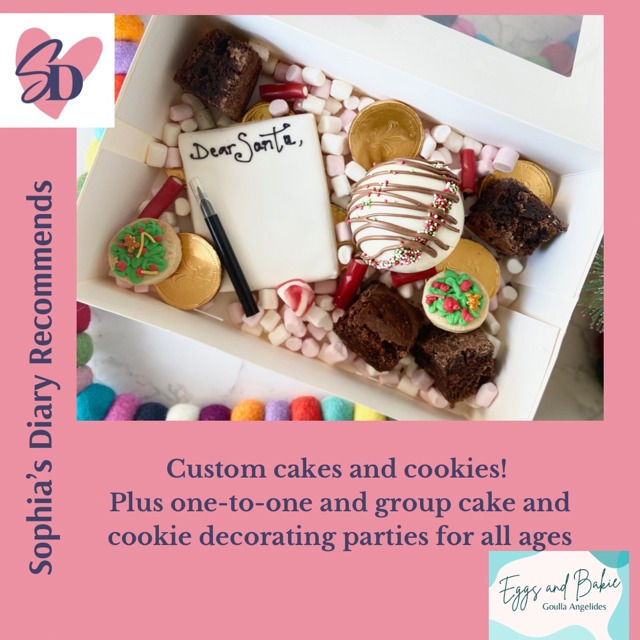 Agha Home
We are Agha Home flowing with creativity in glorious Winchmore Hill! We offer interior architectural design, premium homeware, and interesting gifts. We avidly support our local artists and makers and believe in a more considered approach to sustainable practices, allowing our customers to shop with our planet in mind. A Gem in Glorious Winchmore Hill, London N21
https://www.instagram.com/aghahome.london/
https://l.instagram.com/?u=http%3A%2F%2Fwww.aghahome.london%2F&e=ATNbIr7P2N2Aa-h6I1UxjYNck0o3xOPJmnFfRstKk3YNuUtrtU1fQ52Ixu0lpJQTM4hAKKgRTwJFB_BzCdIiZw&s=1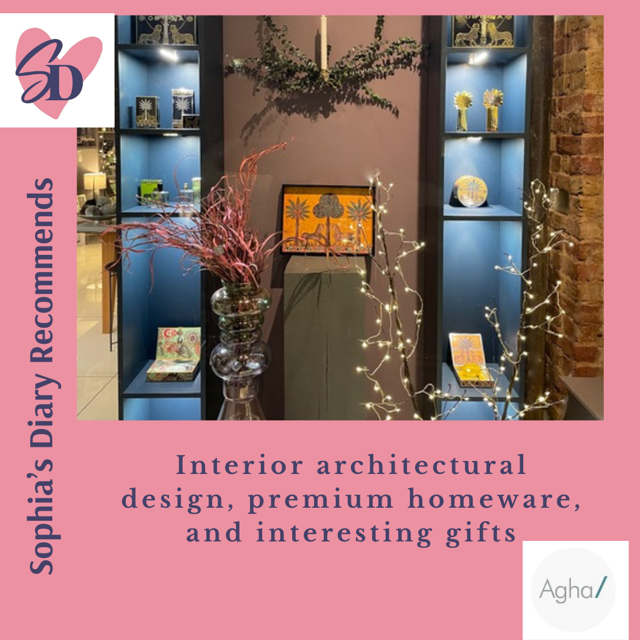 Eloise Rose Floral Design
Our new DIY Christmas Wreath Kits come with everything you need to make your very own Christmas Door Wreath from the comfort of your home! Included in your wreath kit is a wire frame, moss, a mixture of festive foliage such as Blue Pine, Berried Ivy and Eucalyptus, alongside a range of festive decorations like orange slices and pine cones.
You can make your wreath alongside my easy to follow video tutorial where I will talk you through each step of how to make your festive wreath. So whether you're planning to make your wreath on your own or inviting a few friends over for a fun festive wreath making evening, we cannot wait to see all your creative designs!
We can deliver DIY Christmas Wreath Kits to EN1, EN2, EN3, EN6, EN7 N9, N14, N21
Wreath kits will be sent nationwide via Royal Mail from November 28th until 21st December. Wreath kits can also be collected.
@eloiserosefloraldesign
www.eloiserosefloraldesign.com
07787749323
eloiserosefloraldesign@outlook.com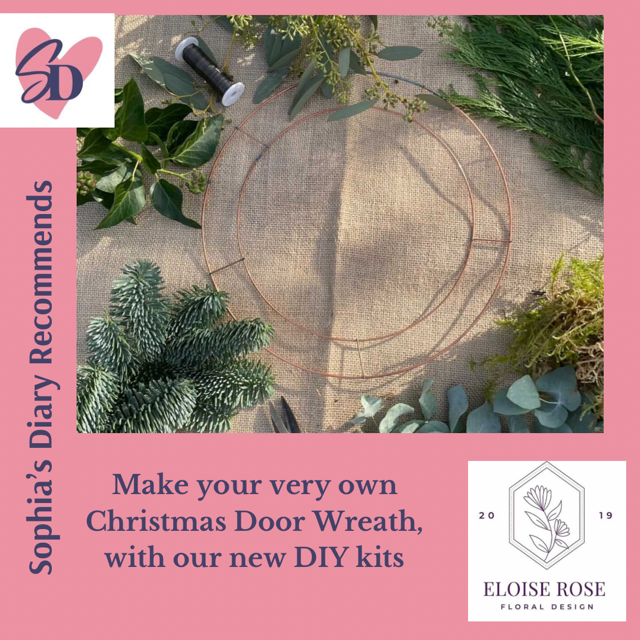 Letter from Santa
Ho, ho, ho from the North Pole! Is there anything better than a personalised letter from Santa to say you're on The Good List? The Nightingale are working with the Elves all the way from the North Pole to spread Christmas joy to all the good little girls and boys. Each personalised letter is beautifully designed, signed and sealed by Santa and sent out via Prancer Post, complete with an Official Good List Certificate. Don't worry, Santa doesn't write the same letter for children in the same household! Head to their website and enter the details you want included in the letter today so Santa's letter arrives before Christmas. nightingalesupport.org.uk/northpole £4.95

Mira Demeter – Christmas Photo Shoots!
Get yours booked in – mirademeterphotography@gmail.com
T&C's applies:
1 Xmas backdrop only
Price per one Family/Siblings upto 6
You can buy additional images
Studio in Enfield
Bespoke Poem by Once Upon a time
Probably the most heartfelt and personal gift one could give… a bespoke poem, written all about your recipient from information that you provide. Let my gift bring YOUR story to life Your Once Upon A Time www.youronceuponatime.co.uk
Decor by Candy Event Decor
Having a party/celebration? Pop us a dm to see how we can help!
From light up numbers & balloon arrangements, to sweet carts & backdrops! We have something for every occasion
https://www.instagram.com/candydecoreventhire/
https://www.facebook.com/candydecoreventhire/
07951744462
Christmas Cupcake by 3 girls and a Cupcake
Stuck for end of year teacher gift ideas? Or just looking for something a little different to take into the office over the festive period to cheer your colleagues up in these gloomy times? You could be looking for an alternative to a traditional Christmas pudding, or you want to give "Santa" an added treat on Christmas Eve? Well why not order a box or two of our Christmas cupcakes?
07447 456 721 / 07921 229 296 / threegirlsandacupcake1@outlook.com / Instagram DM: 3girls_1cupcake
Personalised Clothes and Accessories
Christmas is in full flow over TOGS by Emma.
The Little Things Shoe Box Appeal
The time has come, once again, to launch our TLT Christmas Shoebox Appeal.
We are looking for MALE only shoeboxes filled with items such as those listed. However, this list isn't exhaustive so do feel free to add any suitable extras also.
Please swipe to see our three possible drop off locations – @tensonline @lgd_micropub @jollybutchers.enfield – and please kindly adhere to the days and timings noted.
Cook Eat Joy Cooking Classes
Ela is Excited to be back at My Time Delicatessen in Palmers Green for a vegetarian cookery class.
This will be a wonderful evening cooking some delicious Indian dishes using organic produce from My Time Delicatessen.
Book as part of a pre-Christmas experience for friends, family or colleagues or as an early Christmas present.
Places are limited so book early by email or at My Time.
Christmas Food, Hampers and Turkeys at My Time
Now taking orders @mytimedelicatessen. Cut off will have to be 30th November for pre-orders due to high demand.
https://www.mytimedelicatessen.com/
Ocean Wave Fisheries
Fresh Fish to your door, delivering daily Tuesday to Saturday. A Friendly service with the largest array of fish.
To order email Oceanwavefish@aol.com
What's app or call 07956282834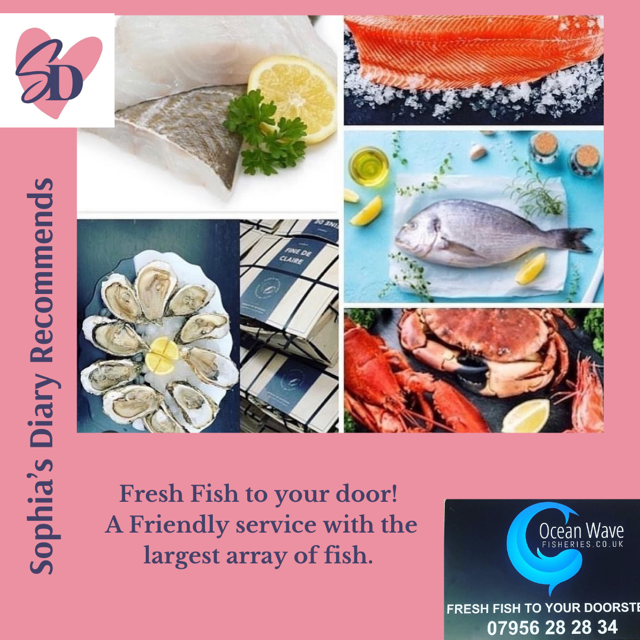 Childcare
Nanny Casey
Friendly, professional & reliable freelance Nanny for ages 0-7 years available for ad hoc care in East Barnet & surrounding areas.
https://www.instagram.com/nanny_casey_/
Shopping
Christmas Shopping at Deja Vu
Deja Vu Enfield is a gift shop that sells fashion jewellery, interiors, clothes, Christmas decorations and much more.
We are open from10-5 Tuesday-Saturday.
Please visit us at
179 Chaseside Enfield EN2 0PT
Instagram deja_vu_enfield
0208367-5050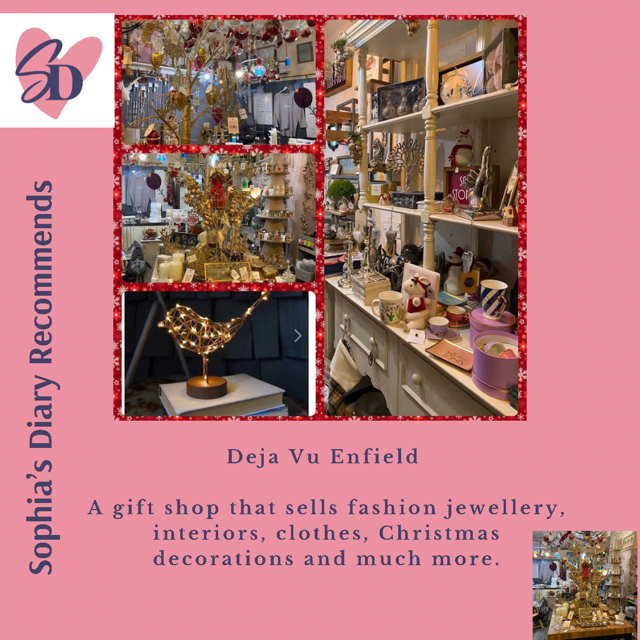 Mahana Children's Boutique
Mahana Children's Boutique is a small children's clothing brand founded and run by a mum of two. All of the clothes are unique, made with premium fabrics and ethically handmade in the UK. We have currently launched our Autumn Winter 2021 collection which includes a beautiful festive piece too.
We will be at the festive market on 12th December at Ralphi&flo in Winchmore Hill so if you want to come and see our collection in person, pop by and say hi.
Website- www.mahanachildrensboutique.com
Facebook – Mahana Children's Boutique
Instagram – @mahanachildrensboutique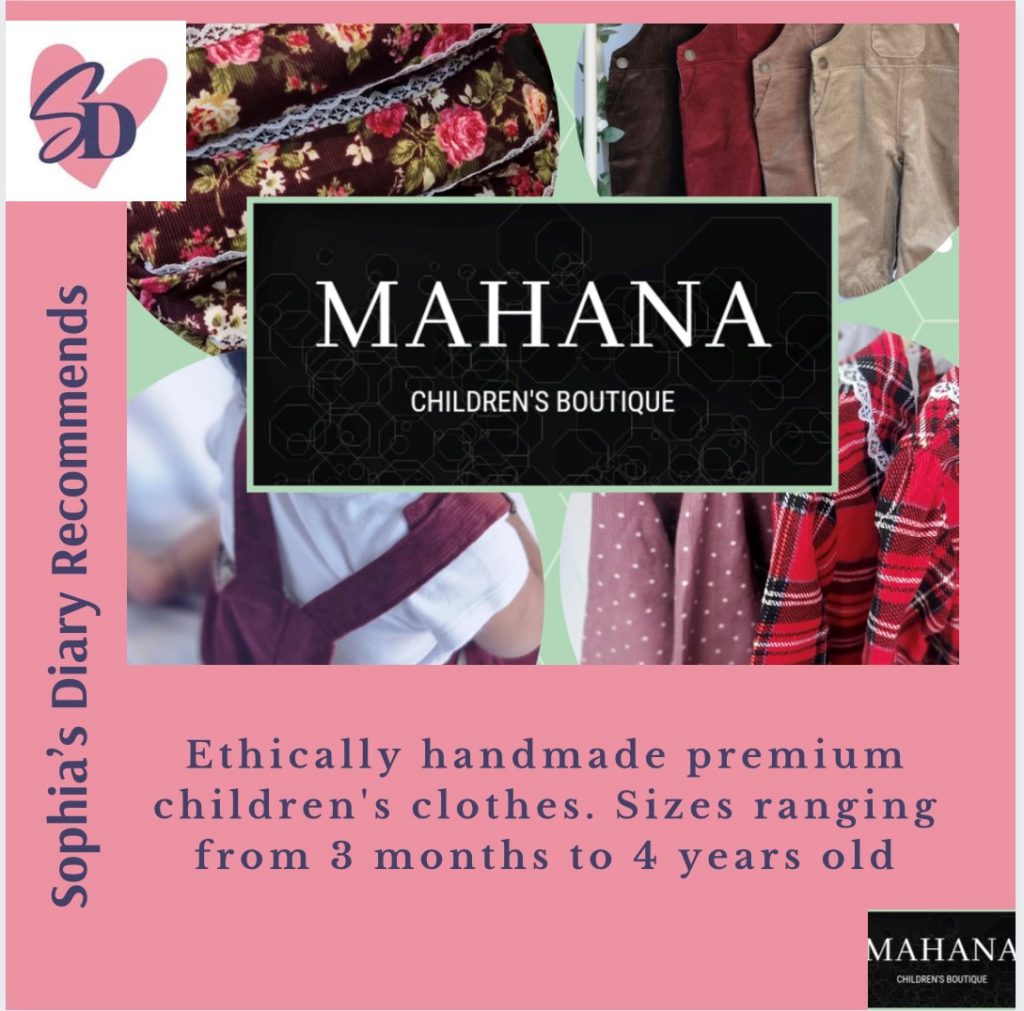 Nikita Candles
I would love to introduce you to my small candle business where I have developed three signature candles made with 100% soy wax and pure essential oils with an impressive burn time of 40 hours. These candles have aromatherapy benefits and are non-toxic.
I have also added a limited edition Christmas fragrance range. There are three festive scents which make wonderful gifts.
10% off using code sophia10. Valid until 3/12/21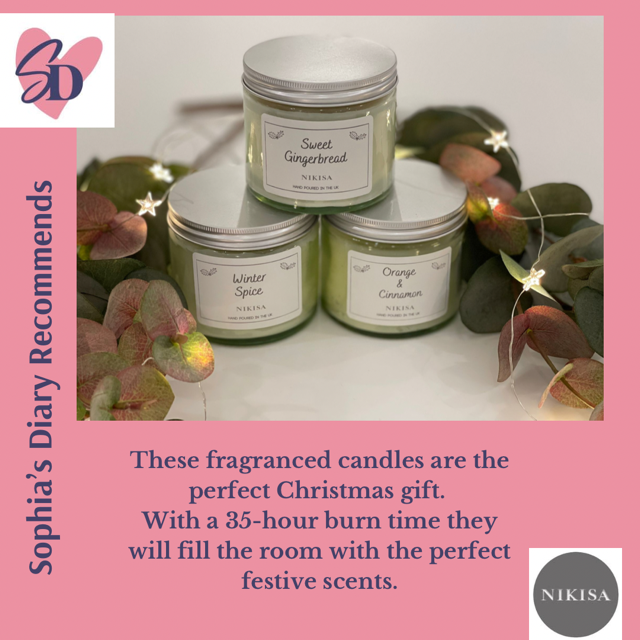 Tors Boutique
Welcome to Tor's Boutique. We are a family run, independent boutique based in North London.

I'm Victoria, a mum to three boys, with a passion for fashion. My boutique has been established now for a decade and over this time I feel I have come to completely understand what women want from their wardrobes.

I personally hand pick every item of clothing from brands and suppliers throughout Europe. My philosophy is that everything in the boutique has been selected for comfort, fit and value. It's aimed at women, just like me, juggling busy lives around both family and work.
Tors Boutique would like to offer you 10% off any orders placed on our website up to and including 20th December, using code SOPHIAS10
The perfect place for fun, fashionable and affordable ladies clothing, including accessories for the perfect Christmas gifts.

Please do follow me on Instagram @torsboutique for style inspiration.
Website
torsboutique.co.uk

Please enjoy your shopping experience
KidznStuff – A Place For All Things Fun!
Are you looking for a gift for Christmas or a birthday, why not have a peak at our collection online.
We have a range of fidget and sensory toys, bath bombs and gifts sets for all ages.
We are always adding new lines to our collection so if there is anything you are looking for please contact us.
Find us on FaceBook: https://www.facebook.com/groups/kidznstuffaplaceforallthingsfun/?ref=share
Des: 07939509340
KidznStuff – A place for all things fun!
Get Fit for Christmas
((Bounce)) Enfield-Bullsmoor
Our motto is: "Fun. Friendly. Fierce"
so prepare to work hard but feel welcomed, smile and have a laugh. The first 40 minutes we are jumping, and the last 20 minutes we tone the body by lying on the trampolines. There are beginners in every session too, so don't worry about feeling self-conscious – you'll see everyone bouncing at their own pace. It usually takes 3 sessions to get used to all the bouncing and recognise the moves so stick with it… but here's a warning: its addictive!
Instagram bounceenfieldbullsmoor or Facebook bounce Enfield-Bullsmoor
Black Friday offer –
BF15 for 15% off all classes in Dec & January valid until from Monday 22nd until Friday 26th midnight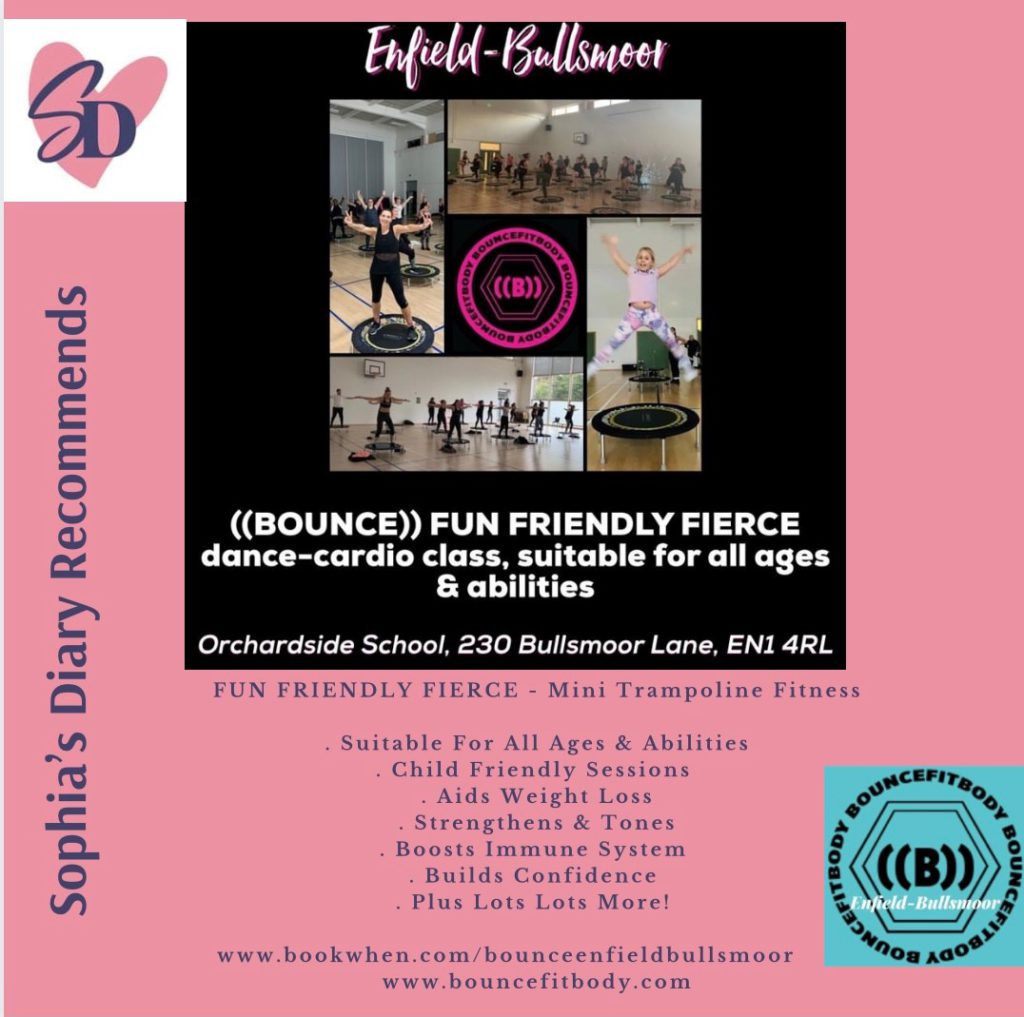 The BodyCast
Gift your loved ones a life changing fitness coaching session or course this winter. I work face to face and online only with clients
https://instagram.com/the_bodycast
07958584154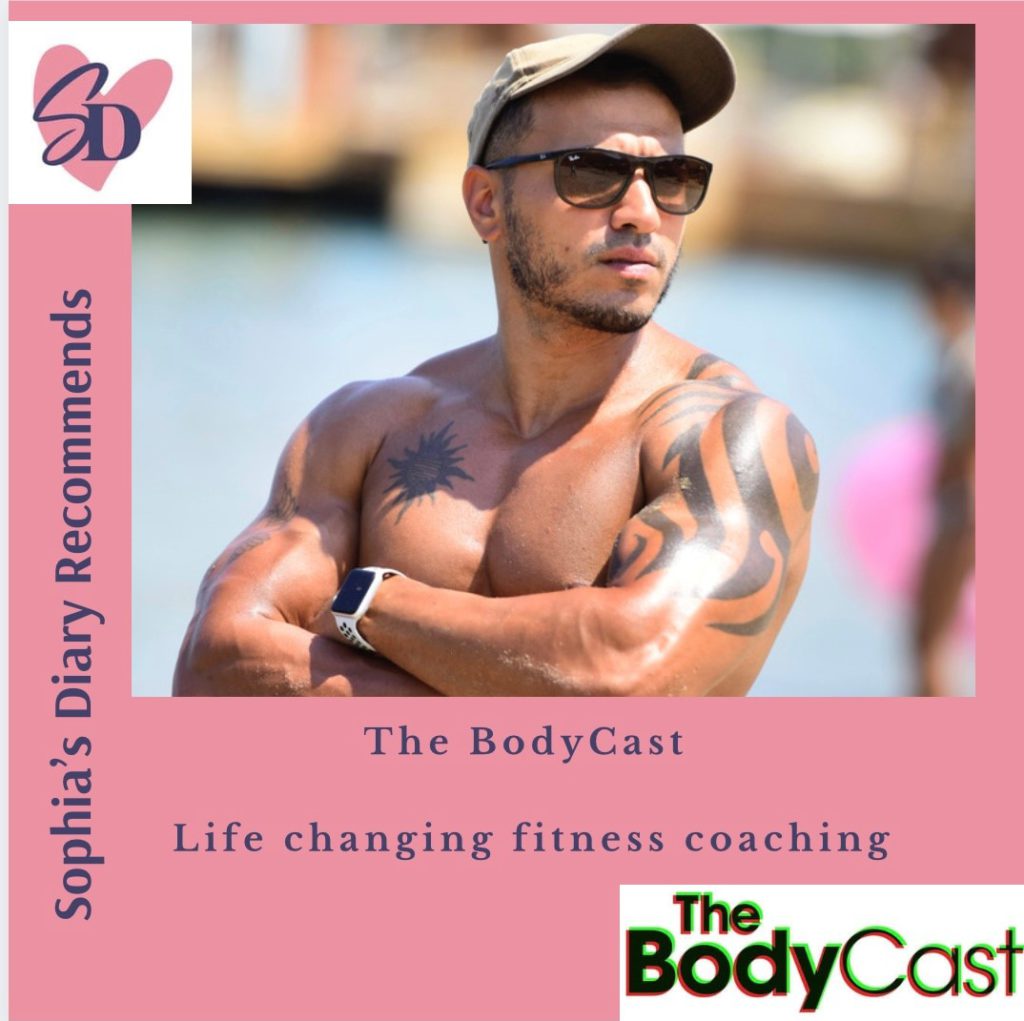 Travel
Bush Hill Travel
When booking your family or corporate travel there's no better way than having an independent agent by your side. We l take care of the hard stuff so you can enjoy the fun stuff, and we're with you every step of the way.
– honeymoons
– stags and hens
– corporate travel
– family holidays
– cruises
– solo holidays
– worldwide tours
– Disney holidays
02083506018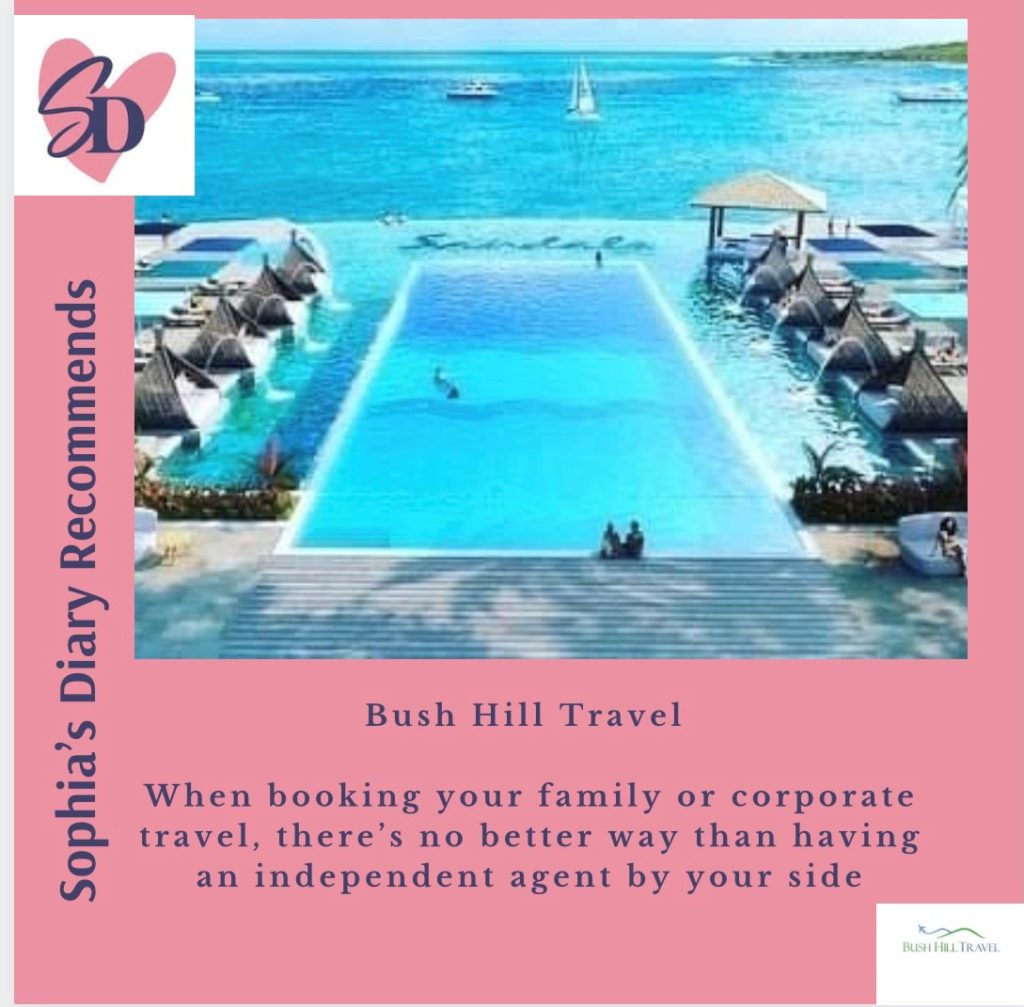 Hair, Beauty, Wellbeing and Pamper

Vee Beauty Mobile

Vee Beauty Mobile is a mobile beauty service that provides customers with convenient and high-quality services within the North London and Hertfordshire area. Not only is Vasoulla level 2 & 3 qualified, but she is also qualified in Bio Sculpture Gel Nails, LVL Lash Lift by Nouveau Lashes, Footlogix Pedicure Products and Vita Liberata Organic Spray Tan and takes great pride in providing customers with a first-class experience.
For a full range of beauty treatments, including manicures, pedicures, lashes and spray tan, book Vee Beauty Mobile today.

Email: veebeautymobile@gmail.com
Website
https://veebeautymobile.lesalon.com

Christmas Offer – Bio Sculpture Gel Manicure and Organic Vita Liberata Spray Tan £70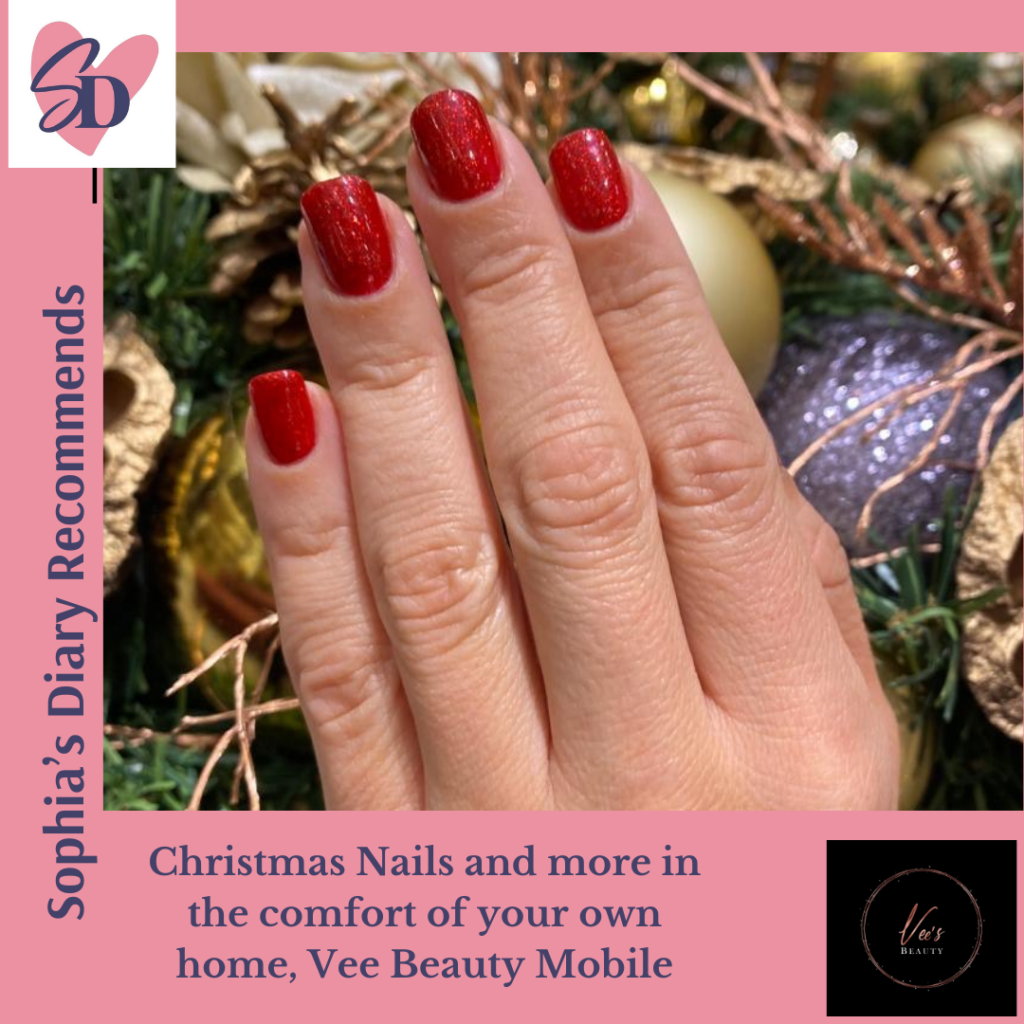 Laser On Tour
December offer alert
If you're thinking about getting a laser hair removal done now it's the time!
Don't miss out on our fantastic September offer.
Enjoy up to 30% off when booking with friends.
Instalment options available
We guarantee the best result in just 6 sessions.
DM: @laserontour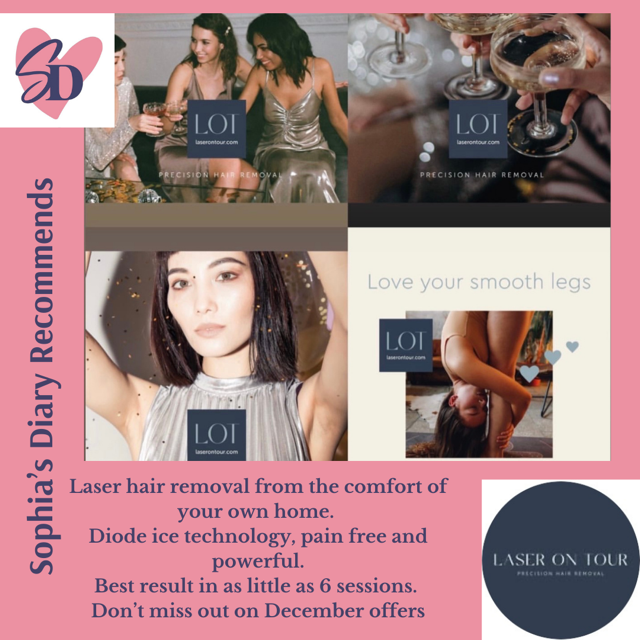 Extra Hair Glamour by Glamorous Lengths by Sophia
Who wants to feel their best for the Christmas Season?
Hair extensions are amazing for adding extra volume and length
Andrea can fit the following Hair Extension 𝐌𝐄𝐓𝐇𝐎𝐃𝐒
• Tapes
• Nano and Micro Ring Extensions
• Fusion Bonds
• Easy Shrinks
• Hybrid Application
• Free Initial Consultation and after care advice!
• Clip-ins available too
• DM or call Andrea 07739026765!
Mobile in North London and surrounding areas
Instagram: https://www.instagram.com/glamorouslengthsbysophia/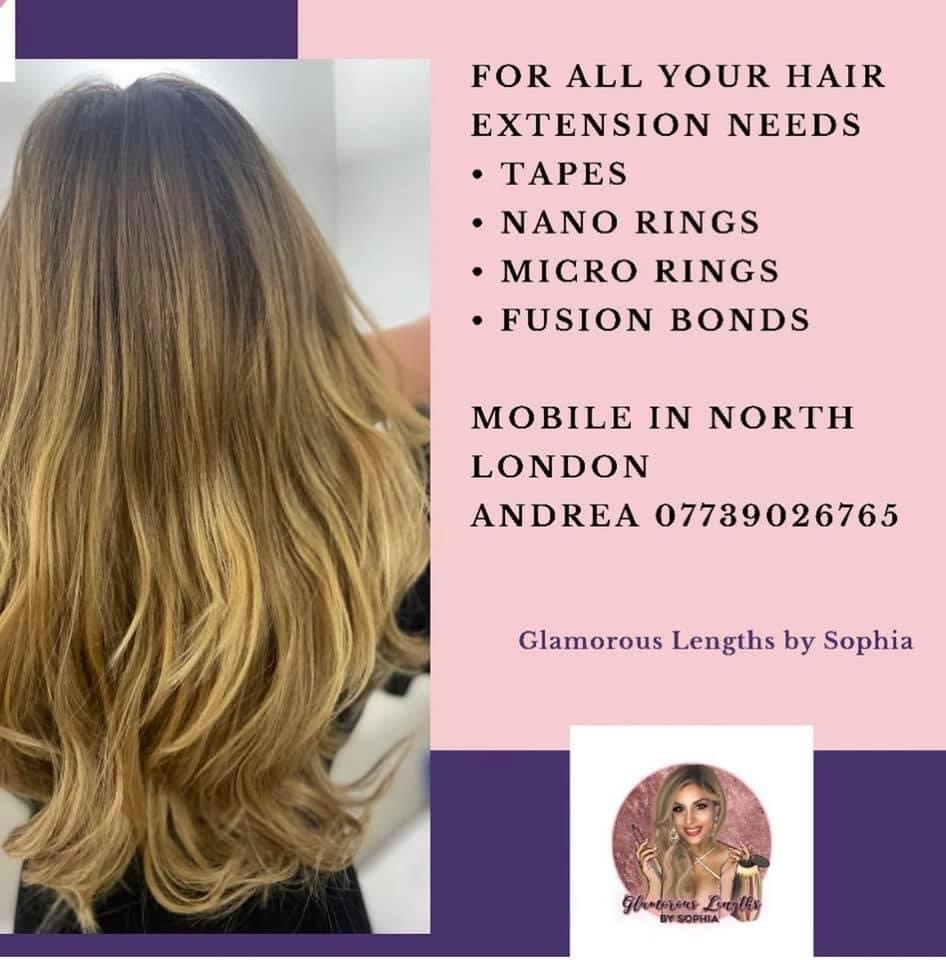 Beauty by Stef
Stef is am a mobile beauty therapist and make up artist ready to visit clients Www.facebook.com/stephaniefrances