Your Half Term Diary, By Sophia's Diary
Happy Half Term to all our readers with children. What's on over the holidays? Sophia's Diary has researched the best things to do in North London. What will you pick to do, from these amazing and very different events? Enjoy making memories
Events:
Teddy Bears Picnic
Join Teddy Tastic at their Teddy Bears Picnic at Coffee & Crayons this half term. Children can make their own bear, enjoy party games and lunch is provided at this lovely child friendly venue too.
When: Thursday 21st February
Venue: Coffee & Crayons, 161 Ballards Lane, N3 1LJ
Contact: val@teddytastic.net
Teddy Tastic at N20 Kids Club
Frozen Tea Party
Crafty Chefs and Fairytales Come True are hosting a Frozen Tea Party. Queen Elsa will entertain the children with fun and games. Crafty Chefs will help the children make Sven the reindeer biscuits and decorate frozen heart cupcakes to enjoy with their Afternoon Tea.
Date: Friday 22nd February, 10-12pm or 1230-2.30pm
Venue: Fields Cafe in St Luke's Church, Enfield
Cost: £12.50 per child
Contact: ailsa@craftychefs.co.uk
The Lion King Workshop
Lion King Lovers will love doing Arts & Crafts, Canvas Painting, Drama Games, Script-Work, Choreographed Dances, Mask-Making, Goodie Bags and more!
This event is run by fully qualified Drama and Primary School Teachers and all staff are DBS checked
When: 18th – 19th February
Venue: Oakwood Baptist Church, Merrivale, London, N14 4TE
Contact: info@theartzkidz.com
Weaving and Identity Looms –Children's workshop
Children can weave their own mini tapestry to take home, using a variety of materials and colours to express their own person.
Date: Wednesday 20 February, 10.30am – 12pm and 1pm – 2.30pm
Venue: Forty Hall, Forty Hill, Enfield EN2 9HA
Contact: https://www.fortyhallestate.co.uk/whats-on/weaving-and-identity-looms-childrens-workshop
Asterakia Greek Carnival Fair
Little ones can dress up and celebrate at the amazing Greek Carnival. Children will enjoy fun performances by Asterakia, Neverland Events and Greek dancing by The Elites. Children can explore the Greek Carnival traditions, learn how to dance, play traditional games and try Greek food. In addition to this Cheeky Monkeys, SPArties, Crafty Chefs, Glitter face by Aysun, Inside Out Events Ltd, Candy Floss and Popcorn by HoneyPop, Diavazw Greek Books, Osborne Books with Sophie, Eliana Décor Event Planning and Lizzy and Kirry Christening Outfits will also have stalls at this event.
Date: 23rd of February from 10:30-13:15
Venue: Ashmore Academy, Southgate N14 5RJ
Contact: info@asterakia.co.uk
Stories and More
Little ones can enjoy enchanting stories, rhymes and fun craft activities for younger children. It is the perfect way to entertain your little ones and make new friends!
Date: Monday 18th February 2019: 10.30 to 11.30,
Venue: Museum of Enfield, Dugdale Centre, 39 London Road, Enfield, EN2 6DS
Contact: https://www.dugdalecentre.co.uk/whats-on/stories-and-more/
Tie dye T-shirt making workshop
Children can enjoy a fun packed day of soft play and tie dye! T-shirt's, dye, expertise and soft play will all be provided.
Date: Monday, February 18, 2019 at 10 AM – 1:30 PM
Slime Making and Soft Play
Kids can enjoy a fun packed slime making workshop plus unlimited soft play at KB02. Each child will make their own slime to take home, and will enjoy finding out the perfect formula to make gooey and fluffy slime plus pick their colour and consistency!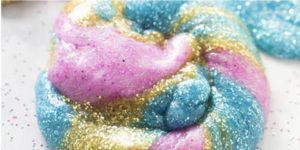 Date: Friday, February 22, 2019 at 9:30 AM – 1 PM
Venue: Lodge Drive Car Park, 220 Green Lanes, Palmers Green, London N13 5LB
Contact: holidayclub@annmarietimeforchange.com
Wild Fangs Animal Workshops with Soft Play
Wild Fangs and their exotic animals will be visiting Palmers Green. Children can see these gorgeous animals in person and learn more about them. They can have fun in the soft play after
When: Tuesday 19th February
Venue: Lodge Drive Car Park, 220 Green Lanes, Palmers Green, London N13 5LB
Contact: holidayclub@annmarietimeforchange.com
Local Shows
Tales from the Shed
Tales from the Shed will have vibrant, interactive theatre shows that are perfect for young children over half term. They are informal, lively and amazingly engaging as the performers and audience share the same space – children are always encouraged to make a lot of noise and to make the story happen. Every show will be fun, really silly and that there will be plenty of colourful puppets and live songs.
When: Wed 20, Thu 21 & Fri 22 Feb 10am & 11.30am
Venue: 290 Chase Side, London N14 4PE
Contact: https://www.chickenshed.org.uk/Event/tales-from-the-shed-spring-season?spektrix_bounce=true
Wow! It's Night Time
The curious little owl is back, and this time she's ready to discover the wonders of night-time, from the big, bright moon to the bats in the sky and the foxes deep in the forest. Young audiences will adore this stunning show.
Date: Saturday 16th & Sunday 17th February at 11am & 2pm
Venue: The Dugdale Centre, 39 London Road, Enfield EN2 6DS
Contact: https://www.dugdalecentre.co.uk/whats-on/wow-its-night-time/
Places to Go:
Sophia's Diary's top picks for local places to take the kids include Flip Out Brent Cross, Fun Junction, N20 Kids Club, Pots of Art and Rainbow Creative Learning Centre. They are perfect for cold winter days and the kids will have so much too. Details for each venue can be found on the website https://www.sophias-diary.com/indoor-fun/
Child Friendly Venues to Eat
Sophia's Diary has tried, tested and reviewed so many local venues to eat out. We love The Farmhouse Essex as it has an indoor play area. The Plough Crews Hill has an outdoor play area too. The Winchmore Pub is reputable for their amazing food and welcoming attitude towards families. Heddons Kitchen is also the perfect place to meet families for brunch or coffee and cake. Check out our other venues too https://www.sophias-diary.com/going-out/
Half Term Camps
Neverland Events February Half Term Camp
Neverland Events epic camp is back for three days during the February half term. Children will enjoy Arts & Crafts, Discos and Dancing, Interactive storytelling , Cupcake decorating , Indoor and Outdoor games, Interactive storytelling and more. Get in touch with the Fairies to book a place, as there are limited spaces available
Dates: 19th, 21st & 22nd February
Venue: St Margaret's Nursery, Margaret Road, EN5 9NT
Contact: info@neverlandevents.co.uk
Pro Elite Football Academy Half Term Camp
Football fans will enjoy fun filled and active days with Sophia's Diary Award winning Football Schools. Children will learn football tricks, play games as well as have an amazing time and make friends too.
When? 18th Feb, 2019 till 22nd Feb, 2019.
Where? Raglan Primary, Bush Hill Park, EN1 2NS
Contact: https://www.efacademy.co.uk/camps/
Special Offer: 37.5% off for Sophia's Diary Members. Email Pro Elite Football Academy and mention Sophia's Diary to receive a code!
Powerleague Enfield Half Term Camps
Powerleague's renowned kids camps will be running during February Half Term. They are great for dropping the kids off when the schools are out offering early drop off and late pick up available on request. Join in the fun and get booked in.
Creative Confidence Camp
Children are guaranteed to have lots of fun with Sophia's Diary Award Winners Fitness Vibes. This camp allows children to play games, engage with others, and build on key skills too
When: 18th – 22nd February
Venue: Highlands Village Hall, N21 1UG
Contact: akile@fitnessvibe.co.uk